How can we help you?
Welcome to HookSounds's Help Center, here you'll find answers to commonly asked questions.
How to change the location on my In-store certificate
If you want to change the location on your In-store certificate, go to your User Dashboard by clicking on your name (top right of the page). Then go to In-store licensing (last option on the column to the left), click on Edit (choose the one you want to edit in case you have more than one). You will see that on the form the information you had previously provided appears, just change the location and click on the "Edit" button. If everything is right, you will see a green sign saying "Successfully updated".
Download your new certificate by clicking on the icon under "Issue certificate".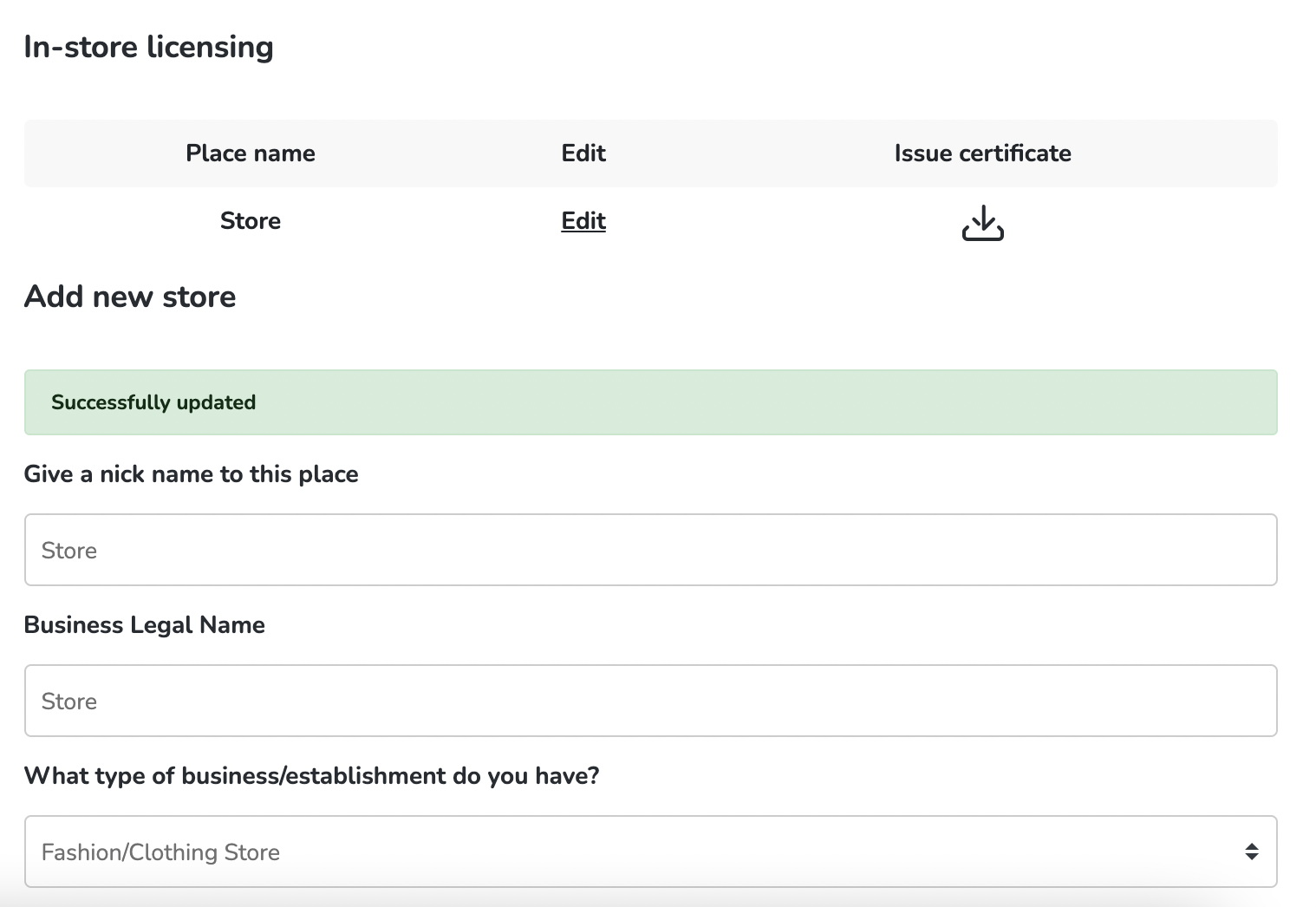 If you want to know how to generate an In-store certificate, click here.