So you've started a new Instagram project, you're ready to set sail, and just want to get the gears grinding. But here's the truth: to make it happen, you might need way more than beautifully composed pictures and good lighting. In fact, everything starts before you even take the picture. As you might know by now, there is no need to worry, we got you covered!
As mentioned, everything starts with the intention behind your every post, basically to make a post worthwhile, providing it with purpose is vital. No popular brand you've ever known posts out of the blue for no reason. Do keep this in mind.
If you are interested in content creation topics, you can browse our blog and check our articles. We've covered topics such as how to get more followers on Instagram,, how to create compelling social media content and so much more!
But what are good Instagram captions?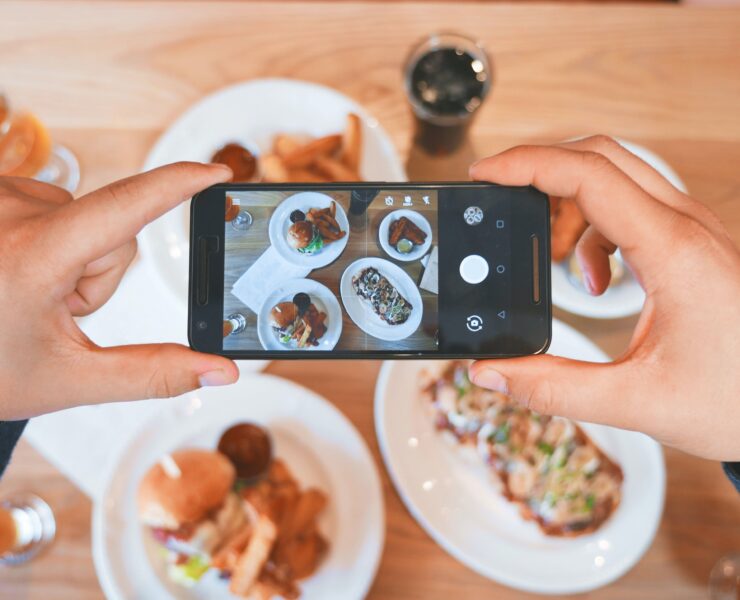 Just to recap quickly, a caption is the piece of text that goes underneath the picture you desire to post.
When considering how to write an effective caption, many of us simply tend to consider length over anything else. In case you've been wondering, "Hey! How long can Instagram captions be?" The technical answer is 2200 characters, but the ideal amount is anything between 100-150 characters. Just to keep in mind, of course!
But here's the cold truth about writing a good caption: it is way much more than just considering its length
A strong Instagram caption is written with intent, which basically means that every post on your story must have a purpose. That is, in fact, what makes a good caption stand out from a meaningless one. While popular influencers might just manage to get away with captioning a single "star emoji", it's just not the case for everybody.
So to keep in mind, there are some rules to follow, such as the optimal length of the caption, but trust me, if you're only counting on that, you'll run short.
Your account goals should be associated with your Instagram metrics and your captions are a very good way to improve them, on a side note, you can check on your Instagram metrics by going to your account profile and tapping on your insights.
How to Increase Brand Awareness on Instagram
A neat and clean caption can be an important factor to increase the awareness of your brand, this gets done by actively engaging with your audience, and encouraging them to tag their friends in your post. "Who would you eat this pizza with?" or "Who do you think makes a perfect fit for this watch?" Check down the post below for a neat example of how to do this and how it impacts the comment section:
Another fantastic way to increase your brand awareness is by simply throwing a giveaway, this works exceptionally well for starting accounts. I guess everyone loves free stuff, right? The way a giveaway usually goes is by making a like, share, and obviously, tagging your friends mandatory in order to enter the prize competition pool. We just can't stress more how essential it is for you to encourage your viewers into tagging their friends, in fact, this will funnel users towards your post who would have otherwise never seen it on their feed.
#1 Engagement CTA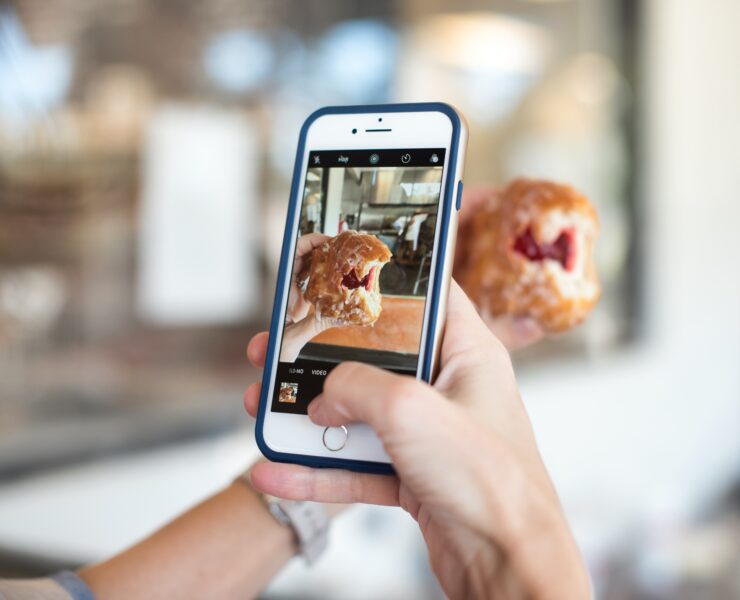 Another good use of captions is to increase engagement. Calling to action is one of the best and free methods out there to promote interaction with your viewers. Why? Well, the posts that show in a user's feed is determined by the amount of interaction the user has with these posts themselves.
Sounds complex, but I promise it's not, to put this the easy way, the visibility of your post is determined by: the number of seconds a user remains in your post, comments, likes, shares, mentions, DMs, and so on.
If the intention behind your captions is to increase engagement rate, be sure to interact with the viewers of said post. You shouldn't feel ashamed for asking for followers, opinions, comments, and likes. As long as it's done in a polite, and suggestive form, there's really nothing wrong with this technique. In fact, the first social media posters started doing this way before Instagram existed. Where? On YouTube, of course. It's even rare not to see a popular YouTuber calling his viewers to action.
#2 Bio link CTA
This is a very powerful item to have in your toolkit. Whether you're running a merch store, affiliate marketing, fundraiser, or have an online portfolio, calling your users to click on your bio is as essential as it gets. Not only will this funnel traffic towards your other digital platforms in hopes of converting new users, but chances are, viewers might also stay awhile in your bio and take a look at your other posts. Instagram's algorithm will start to notice this and your content will become more likely to show up on the user's feed!
Check below to see how it's done!
Nothing too complex, in fact, just mention in your post there's a certain link to your bio.
And voila! Just provide said link, as simple as it gets!
Once you know the purpose of the creation of your post, here are some tips and tricks you might want to keep in mind for each piece of content you create on Instagram.
– Add content worth reading
In order to make your users stay a while to simultaneously increase your engagement ratio adding valuable information to your post is key. Especially in the long run, so do try offering tips, tricks, recipes, or other valuable information regarding your niche.
– Be impactful with your first sentence
Just as with anything regarding content creation, the first few seconds are the most important to captivate your reader. If you don't make an impact at first glance, chances are the user won't stay for long.
– Don't overlook #Hashtags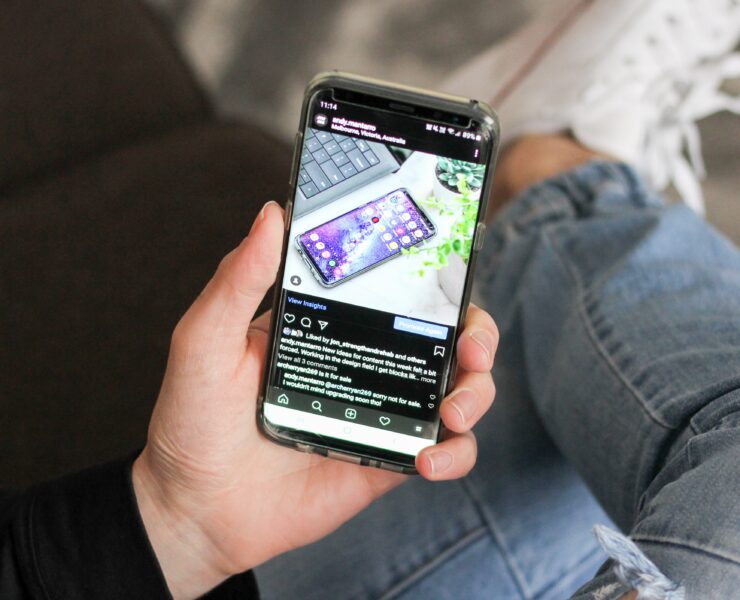 I know we are in the tips & tricks section of this blog post, however, hashtags are a MUST to make your posts more findable. By adding a hashtag to your post you're associating your post directly to that word, just like Google's famous keywords help users find the content they desire, and so do the hashtags.
However! This is not a thumbs up for you to start spamming irrelevant hashtags around the place, in fact, try to leverage this opportunity with essentials rather than with anything that goes through your mind.
As a bonus, a good way to keep your post less saturated with text is to leave a good amount of spaces between the actually readable caption and the hashtags which will improve your search results.
– Add some personality and spice to your captions
Make sure your captions don't look like they were written by a bot. People actually enjoy some genuineness and sincerity from brands and popular influencers, it actually makes them feel more involved in whatever your goal is. In short, in case you feel confident to open up, don't think twice before doing it. Unless you have horrible secrets to hide, which I'm sure it's just not the case.
– Don't mash up your caption into a single paragraph
The last tip, yet very important, is not to mash up your text into a large, blocky piece of unreadable jibber jabber. Try to picture the reader as a friend of yours and ask yourself: "Will my friend go through all this text if I send it to him?" If the answer is yes, chances are you have some of the best friends on the planet, but no seriously. Just use line breaks between paragraphs, be like GoPro