At HookSounds, you have your own dashboard to add the URL to your Social Media channel(s) such as YouTube, Instagram and Facebook, in order to get cleared and avoid copyright claims.
Follow these steps to do it:
First, go to your profile: click on your name on the top right of the page, select Profile to access your dashboard.
Go to Clear Channels (under the Account list on your left)
Add the link(s) to white-list your channel(s).
Click on Save, once we approve it, your channel(s) will be whitelisted.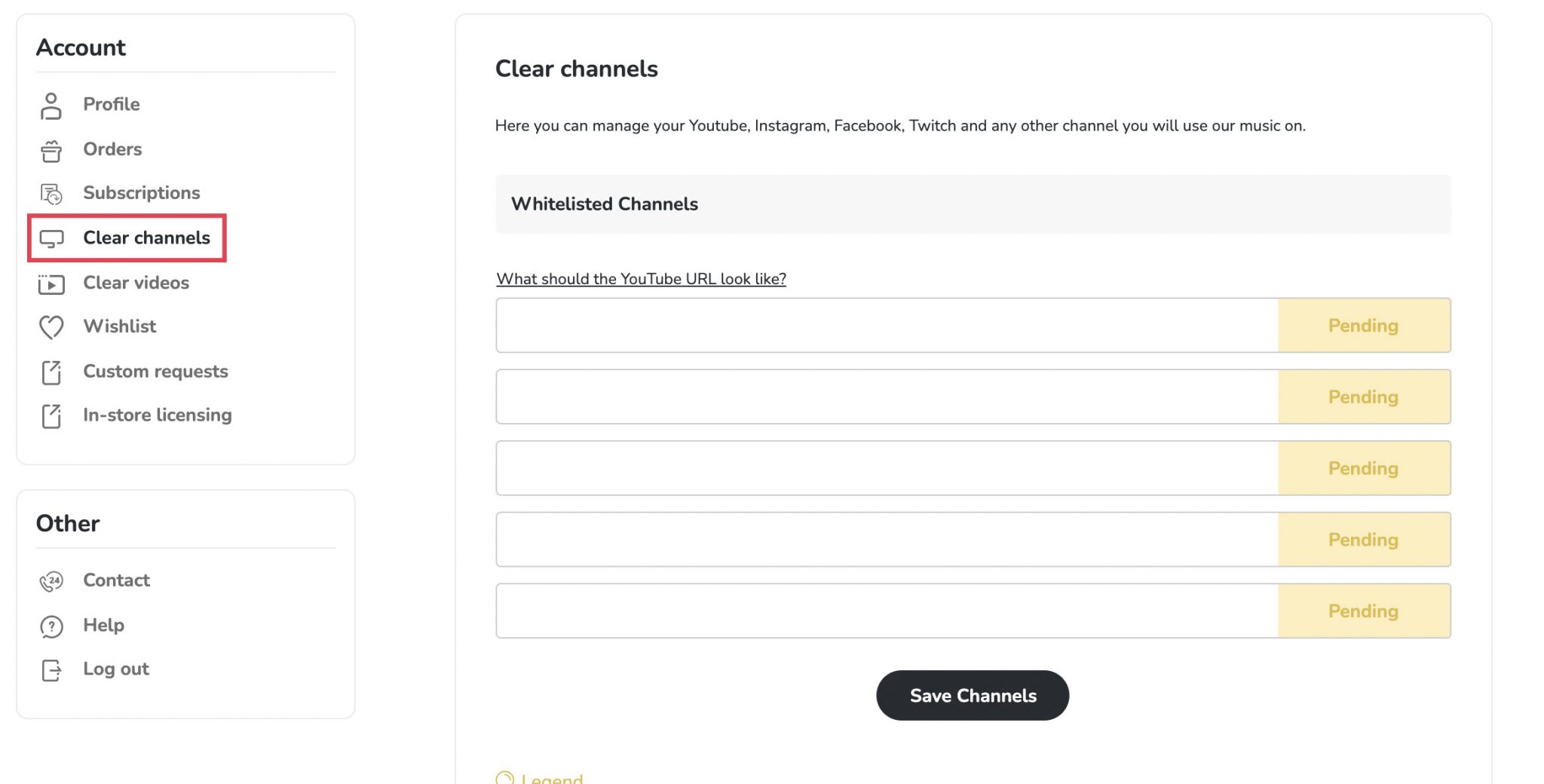 Important: once you have added the link, it cannot be modified.
If you have any questions about how to whitelist your channels or how does whitelisting work, don't hesitate to reach out to us through our chat support who is online 24/7, or simply send us an email at support@hooksounds.com and we will be more than happy to help 🙂