If you have bought an In-Store license or subscription, you are entitled to a proper certificate of use. It resumes your rights to play the HookSounds music in-store at the venue that you have indicated.
Each certificate is valid for one specific address. To play the In-Store radios at a second address, a second license is required.
If you have a business subscription, you can download your In-store certificate straight from your User Dashboard. To do so click on your username (top right of the page), go to Profile and on the column to the left, click on In-store licensing. Complete the information, including information on the location. It is extremely important that you accurately complete the information regarding the location in which you will be utilizing HookSounds' music in-store.
Once the information is completed, click on "Save store" and the certificate will be generated automatically. You will see it above the form. To download it, click on the icon under "Issue certificate".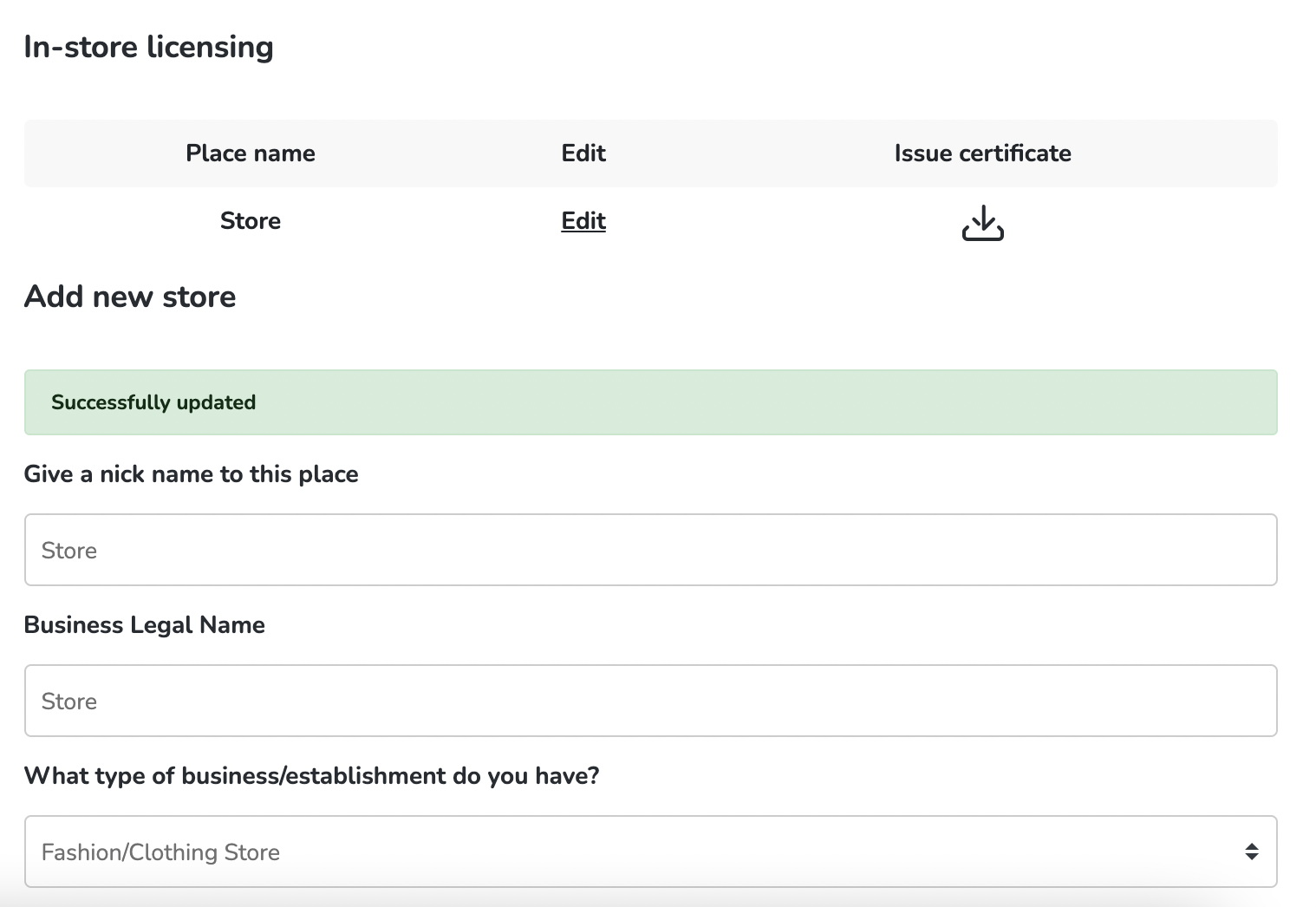 You can add as many stores and get a certificate to each one, just by completing the form again.
If you are not able to download it this way, send us an email to support@hooksounds.com