Familiar with the challenges of sourcing the perfect music and sound effects for your platform? 😅 Fear not! At HookSounds, we're your dedicated musical partners, poised to simplify your journey and elevate it with harmonious melodies.
Before delving into the details, let's discuss why HookSounds' music plays a pivotal role in enhancing your brand and enriching the user experience. It's about transforming ordinary interactions into extraordinary moments!
With HookSounds Connect by your side, you can be absolutely certain that your business will groove to the perfect musical beat, ensuring an unforgettable user experience that'll stick with your audience. So, why settle for anything less when you can jazz up your brand with the incredible power of music?
Captivate Your Audience 🎶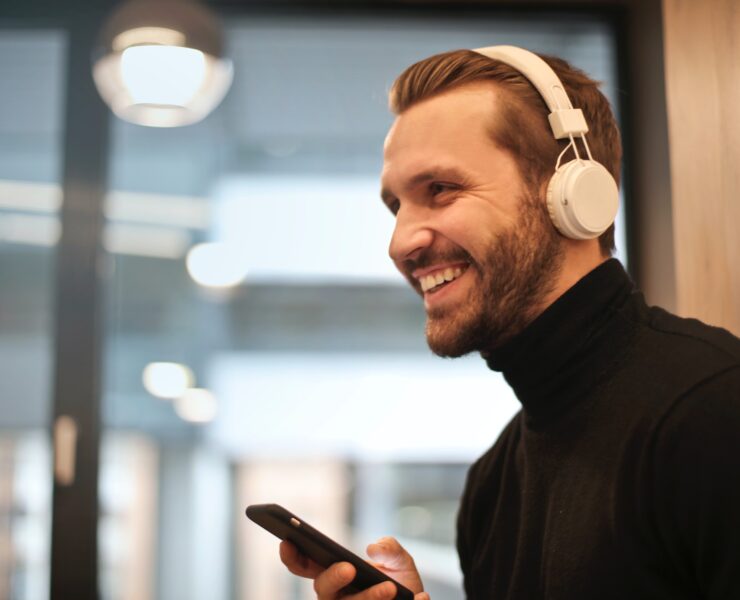 To offer an exceptional service or tool, it's essential to provide your users with nothing but the finest. Imagine you have a video editing app or a podcast creation tool—wouldn't it be fantastic if your users could access a diverse selection of top-tier, royalty-free music to elevate their projects? Well, that's precisely what we offer at HookSounds!
Not only is our music 100% royalty-free, but it's also exclusive and one-of-a-kind, setting HookSounds apart in a league of its own. When you explore our library, you're diving into a world of music that's found nowhere else.
What's even more noteworthy? All of our music is meticulously composed by our exceptionally talented in-house team of professional musicians. This means you're not just listening to music; you're experiencing the artistry of skilled creators.
At HookSounds, we're all about offering you the extraordinary, making sure your users have access to the finest musical ingredients for their creative endeavors. Don't hesitate any further – it's time to captivate your audience with the absolute best in royalty-free music. What are you waiting for?
Smart and Secure: Your Legal & Budget-Friendly Solutions 💼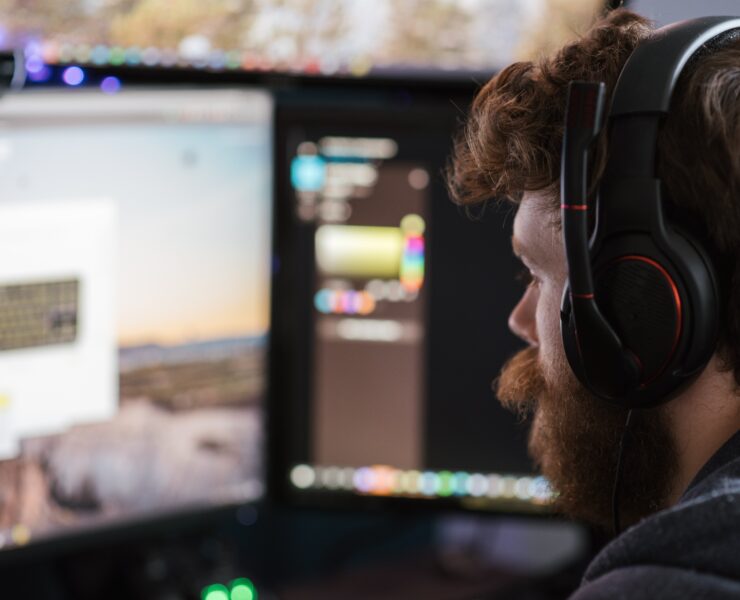 During the creative process of designing apps, the inclusion of music can wield immense power in captivating and engaging your audience. However, it's essential to tread carefully in the world of music selection, as the use of copyrighted material can lead to potentially troublesome legal issues. With HookSounds, you can confidently enhance your apps and tools, knowing that you're providing your users with a captivating audio experience while steering clear of any copyright-related obstacles.
At HookSounds, we also care about giving you the best at the right price. We evaluate factors like user count and music usage to offer personalized pricing, ensuring affordability without compromising quality. Whether you're a startup or an enterprise, HookSounds' flexible pricing accommodates businesses of all sizes. We make high-quality, exclusive music accessible, empowering you to enhance your brand and user experience while avoiding legal complications.
In essence, HookSounds provides a legal, cost-effective solution that's tailored to your needs, helping your business thrive with the magic of music.
Elevate Your Platform with Easy Music Integration✨
Integrating music seamlessly into your app or platform can be a game-changer, and at HookSounds, we're dedicated to making this process as effortless as possible. With our user-friendly approach, you won't have to navigate this terrain alone.
We offer multiple integration options, including API access and FTP access, enabling you to download the audio you need within minutes. But it doesn't stop there – our team of experienced engineers is committed to working closely with you. We'll be there every step of the way, ensuring that your app or service is up and running smoothly, so you can focus on what you do best – creating a fantastic user experience.
And if you ever find yourself in need of some musical guidance, we've got you covered there too. Our dedicated music curator is at your service to assist you in selecting the perfect music for your platform. Say goodbye to endless scrolling through our vast library; our expert will help you pinpoint the ideal tracks that complement your service, saving you valuable time and ensuring your users are treated to a harmonious auditory journey. At HookSounds, we're all about making your integration experience a breeze, from start to finish.
Enhance Your Performance with HookSounds 🤝
Have you heard the buzz from our partners? Recently, we joined forces with murf.ai, and the results speak for themselves – a remarkable 27% boost in user engagement time. This incredible surge is attributed to our music and sound solutions, thoughtfully crafted to suit various content types and formats, all 100% legal and royalty-free.
Since transitioning to our platform, businesses have witnessed a noticeable uptick in user engagement. We firmly believe that our user-friendly API, complemented by our meticulously categorized genres, moods, and production types, has empowered our partners to elevate their user experiences and drive engagement.
We're confident that our extensive music library holds the same potential for your company, offering the key to enhanced user engagement and a superior user experience. What are you waiting for?