Have you ever found yourself staring at a blank screen, wondering how to transform raw footage into a polished masterpiece? Editing a video can be a daunting task, filled with endless possibilities and creative decisions. Choosing the right video editor is crucial to achieving your desired result. But with so many options available, how do you know which one is the best fit for you?
Worry not, because in this blog post, we will guide you through the comparison of different video editors, their features, and their pros and cons, allowing you to make an informed decision. Whether you're a seasoned professional or a beginner just starting out, we've got you covered.
So, first things first:
What Makes a Good Video Editor Good?
With numerous options available in the market, it can be overwhelming to choose the perfect video editor for your needs. However, at HookSounds, we believe that a good video editor for TikTok should be uncomplicated and straightforward, while also being equipped with all the essential features that creators require to produce engaging and captivating content. We'll be dropping a list of our favourites below, however you should know this list is based on our personal experience and opinions, and we acknowledge that others may have different preferences.
Price: $19.99/mo OR $69.99 for a lifetime license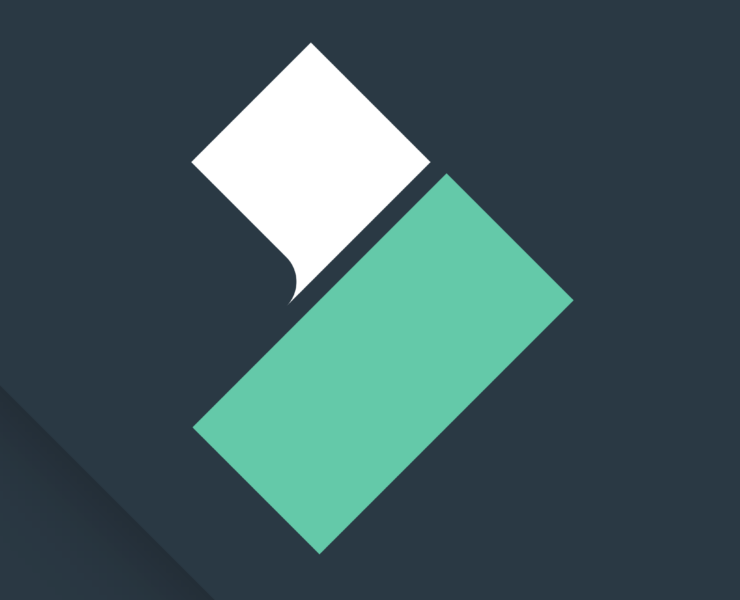 Filmora9 is a video editing software that is well-known for being user-friendly and accessible to beginners and those without extensive video editing experience. This is due to its intuitive interface, which includes a simple drag-and-drop timeline and a wide range of editing tools that are easy to navigate and understand.
In addition to its user-friendly interface, Filmora9 offers a comprehensive set of features and editing tools that can enhance your videos. These include basic editing functions such as trimming, cutting, merging, and cropping, as well as advanced features like green screen effects, audio editing, motion tracking, and video stabilization.
One of the most impressive aspects of Filmora9 is its vast library of creative effects, filters, transitions, and overlays that can enhance the visual appeal of your videos. With a wide variety of titles, animations, elements, and preset templates, you can make your videos more engaging and professional-looking.
When it comes to audio, Filmora9 allows you to control and fine-tune audio elements in your videos. You can easily adjust the volume, remove background noise, add sound effects, and even apply audio equalization to improve the overall sound quality.
In summary, it's quite a well-rounded video editor when it comes to doing a simple job fast.
Price: $15/mo

InVideo counts with a friendly user interface and is a well-rounded editor in itself.
With InVideo's pre-designed video templates, you have access to a vast selection of designs that cater to various purposes such as social media, marketing, presentations, and more. These templates can be easily customized to fit your specific needs, ensuring that your videos look unique and professional.
Adding and arranging video clips, images, text, and other elements in your video project is a breeze with InVideo's intuitive drag-and-drop interface. Moreover, the platform's vast media library, which features millions of royalty-free images, videos, and music tracks, is easily accessible within the editor, allowing you to search and add assets to your project seamlessly.
With InVideo's text and titles feature, you can add text overlays and titles to your videos using a variety of fonts, styles, and effects. The platform also offers pre-designed text templates that you can use to enhance the visual appeal of your videos. In addition, InVideo provides a range of transitions and video effects to create smooth transitions between scenes and add visual flair to your videos.
Price: $54.95/yearly OR $74.95 for a lifetime license

Last, but not least, our top-notch choice for creators. Movavi
Movavi Video Editor is a versatile and user-friendly software that offers a multitude of features to help users create professional-looking videos effortlessly. One of the standout features of the software is its simple and intuitive interface, which is designed to reduce the learning curve for beginners.
The software includes basic editing functions like trimming, cutting, and merging clips, as well as advanced features such as adding transitions, filters, titles, and effects. Users can also make use of various audio editing options, chroma key (green screen) effects, and picture-in-picture effects to create engaging videos.
One of the most significant advantages of Movavi Video Editor is its built-in media content library, which provides users with access to a variety of pre-made elements that can be used to enhance their videos without the need for external resources. This feature is particularly useful for users who are short on time or lack the skills to create their own media content. The software also offers easy import and export options, allowing users to import media files from various sources and export their edited videos in popular formats or directly upload them to social media platforms like YouTube or Vimeo. This flexibility ensures that users can easily share their videos with others and showcase their creativity.
Another key advantage of Movavi Video Editor is its stability and smooth performance. The software efficiently handles video processing tasks, even with large files, without significant lags or crashes. This reliability ensures a seamless editing experience and prevents users from losing their work due to technical issues.
At HookSounds, we consider Movavi to be the best video editing choice when it comes to video editing. The simplicity of the programme combined with top-tier built-in media content is an absolute stunner. Especially when it comes to editing many short videos, which is the case of a TikTok content creator.