Over the years, social media has become a huge part of day-to-day life, where everyday people are posting videos showing their activities, sharing art, or using it as a business to promote and sell products or services. And with this movement came a huge improvement in iPhones camera definition and power, being able to shoot 4k videos, and also in iOS, allowing not only shooting but editing and publishing amazing videos.
This has made filmmaking on the iPhone increasingly popular, since editors want the power to edit from their phones for easy sharing on social media. So today we are listing the best video editing apps for iPhone in 2021 that allow you to produce professional-level videos. Also, consider using royalty free music for your videos. Here, at HookSounds, we offer different licenses that can adapt to your needs.
If you like articles like this, you can browse through our blog to read more! We've covered topics such as Instagram captions, how to get more followers on Instagram, how to create compelling social media content, and so much more!
iPhone editing tools: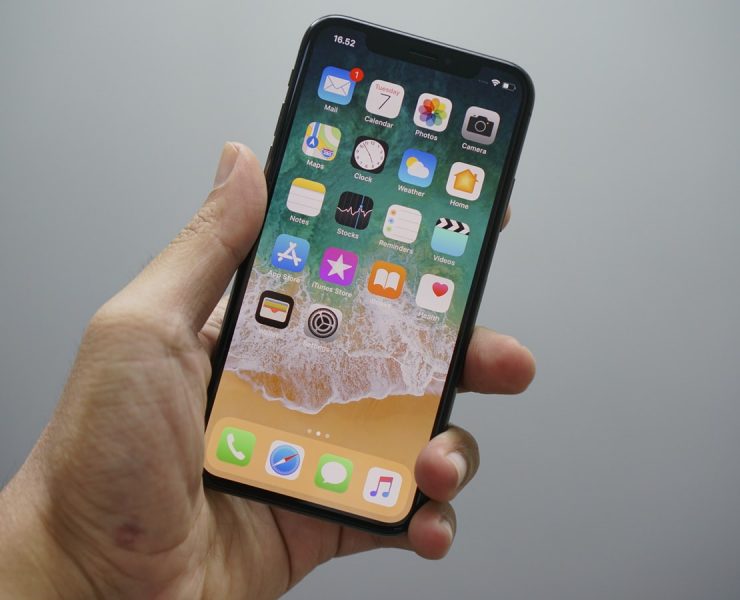 For those looking for simple adjustments in a video, the best way to do it is just by using the tools that come in the camera. Once you record a video you can go to the camera roll and press edit on the top right, here you will be able to trim, crop, straighten, add effects, and adjust the light, contrast, shadows, exposure, definition, brightness, saturation, and more.
iMovie: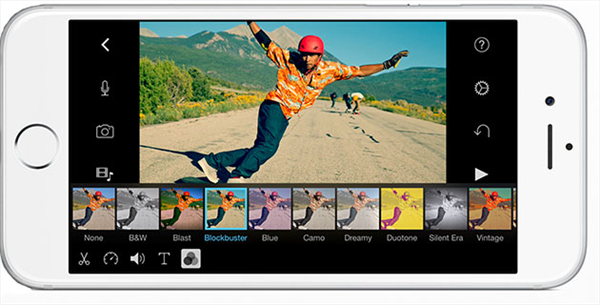 As a part of Apple's own suite of products for iOS, this app should be one of the first choices for editing on iPhone or iPad. This app offers many powerful features, and it's very close to a desktop-class video editor. With iMovie, you can import videos and photos into projects, and edit them with incredible tools that allow slicing, arranging them on the timeline, and adding transitions.
They have some impressive features to take advantage of that can be really helpful. First, it allows you to select a theme (they provide 8 complete ones with transitions, matching titles, and music) and also, this app offers 10 different filters to select from. Additionally, you can create soundtracks using built-in music and sound effects, your own narration, or music from your library. Since music is so important and has a great impact on the audience, it is vital that it gives the option to use high-quality tracks you have previously downloaded.
It is possible to save or share the movies in 4K or 1080p at 60FPS, and most importantly it can be downloaded for FREE!
LumaFusion:
This remarkable video editing app is by far the most complete when it comes to features, it is a paid app, but most of its users say it's worth every penny. One of its most amazing characteristics is the UI, making it easy to use, with no ads or popups interrupting the experience. As for its features, the app gives you up to 6 video and audio tracks for videos, photos, audio, titles and graphics, along with an additional 6 audio tracks for narration, sound effects and music. It allows you to edit videos in landscape or portrait mode, and easily switch between them, this is super helpful since it supports many video ratios like landscape, portrait, film, square, and others.
LumaFusion has a magnetic timeline, it offers many transitions, effects, and the ability to layer them, or keyframe them. Also, overwrite capability, color correction, lossless export, advanced title creation tools, a fully-featured audio mixer and slow or fast motion. Lastly, it supports many royalty free music tracks or allows you to use anyone you have previously downloaded on your phone.
Needless to say, it is incredibly complete, which is why it's not only used by YouTubers but also journalists and video producers.
Videoshop:
This is another powerful video editor that allows you to make a great number of edits to your videos. Its interface is easy to use even for inexperienced users and makes it simple during editing by customizing the toolbars to show only the tools you select. To start you can import your video, record it in the app, or import a snippet of viral videos. Once you have the video, you can trim, split, adjust, add narrations, text, transitions, tilt-shift and more. The app also allows recording voice-overs, adding themes, filters, a title, and author name. Regarding music, you can add sound effects, music, or even record your own voice.
Buying a subscription will unlock additional features such as removing watermarks, 4k video export, and many other features for editing.
InShot:
This app is a great option to easily edit videos and brings a lot of useful features. It allows you to edit videos and photos, and can also create video collages. InShot covers all the basic editing tools such as merge, cut, trim, delete, adjust, and more. In the video, you can add text, emojis, animated stickers and use filters and effects to make it even better! Another great feature is that it allows you to select from its free music options, or add your own tracks, sound effects or voice-overs. It is very easy to sync the video and the sound.
A subscription will open a whole other set of features and tools, will allow you to export a video without the watermark, and be free of ads. In fact, this is one of the best options when creating Instagram Reels.
KineMaster: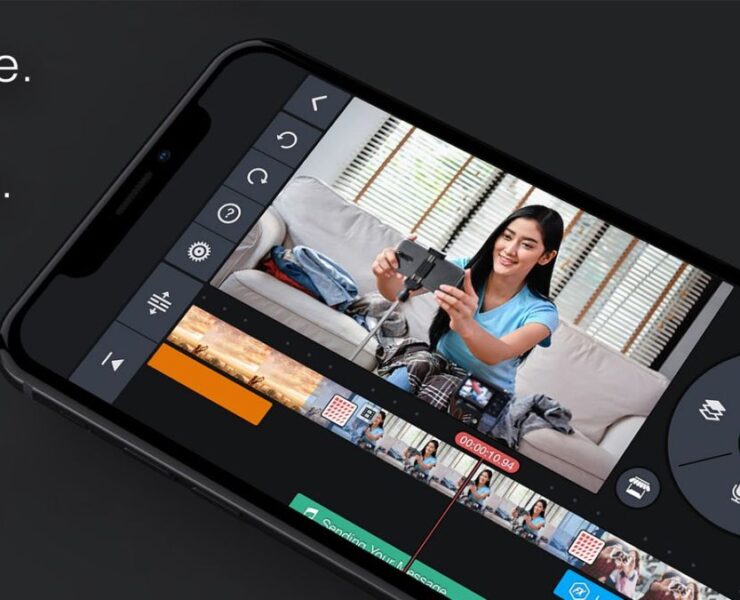 This video editor app for iPhone is one of the best ones you can get, the tools are professional level but still very easy for those who are just starting to edit. This app allows you to edit a family video, a video for Instagram, YouTube, or any other platform, since it supports portrait, square, and landscape video formats, anything from 16:9 cinematic to the Instagram frame 1:1. About its main features, it has a multi-track timeline, so you can add many videos and tracks. It allows you to add transitions, music, text, combine multiple layers of video, images, special effects, stickers, texts, and handwriting to the final result. You can add soundtracks and edit them as well since it allows EQ presets, audio ducking, volume tools and more.
Finally, a great thing about this app is that in the free version you don't see any ads, but you will need a subscription to remove the watermarks and unlock other video assets and tools.
Ready to become a video editor? Easily do it with these Apps for iPhone.
By just using your iPhone, it is very easy to take your videos to the next level and give them a professional look. You can turn pictures and videos you have sitting on your camera roll to stand out and easily post them to your social media accounts!