We know that buying any kind of subscription can be a huge economical effort for anyone, especially during these uncertain times. This is why it is so important to make the most of your payment and here we will give you a few tips on how to take your HookSounds subscription to the max. Trust us, it's worth every buck!
User dashboard
Once you've registered, you will have access to your dashboard where you will find several features including your orders and downloads, custom requests (only if you have a business subscription) and, one of the most important things, tabs to clear your channel and videos. There you will be able to add the links to your YouTube channels and videos posted using HookSounds music, so we can whitelist them and you won't receive any copyright claims. This will save you a lot of headaches, as we know how YouTube copyright claims can be a pain in the butt. This is a feature we've been working on for a while to make your experience easier, we are sure it will be very helpful for all creators out there!
On your dashboard, you will also get the information about your subscription when it is expiring and a button to cancel it. As much as we would hate to see you go, we also want to make it easy for you to cancel your subscription.

Music & sound effects

As you may know by now, our specialty is royalty free music, but recently we've added sound effects to our library as well. Even if you are looking for stock music, our sound effects will give an extra something to your content. You will for sure want to try them out!
Use the genres and mood filters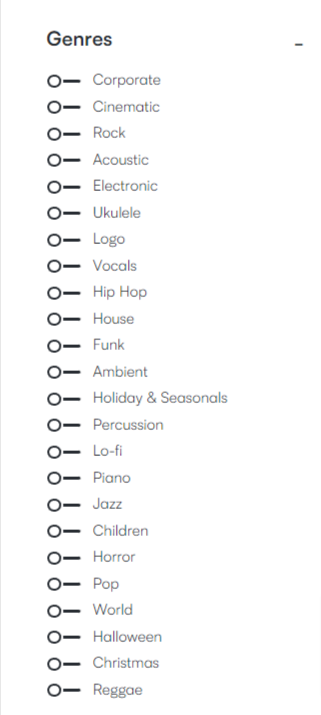 Whether you are looking for music or sound effects, using filters will help you find the perfect track more easily. You can browse by genres, moods, BPM, and even duration, these filters are super useful to navigate around our library, which includes more than 3000 tracks and new ones added every week.
Track details
Even if you can download a track directly from the library by clicking on the download button, checking out the details can be helpful especially when it comes to similar tracks suggestions. Just go to "details" and find information about the song you've chosen, and if you scroll down you will find 10 suggestions of tracks that have similar characteristics to the one you like.
Help Center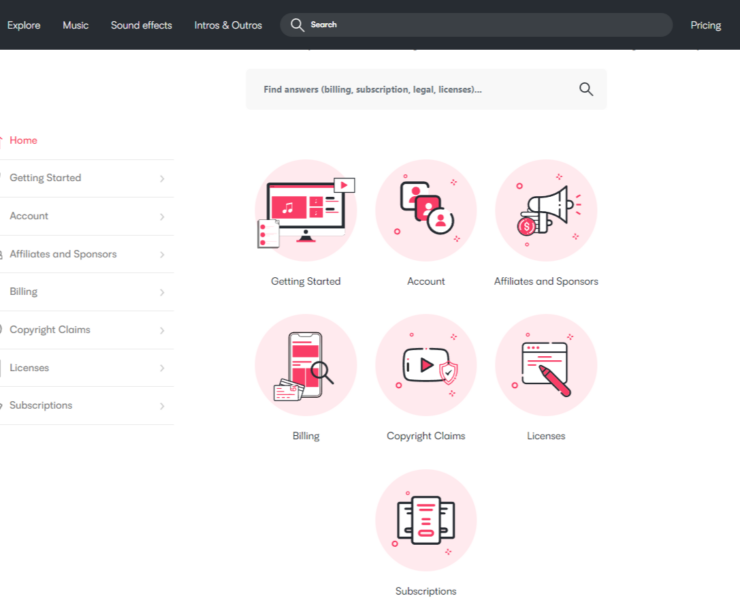 Have any doubts about subscriptions, licenses, or copyright claims, our help center will answer all of your questions. There you will find some answers to some of the most common questions we receive at HookSounds.
Chat and support
If the Help Center is not enough, then one of our team members will help you out. Just click on the chatbox on the bottom right corner of the page to start talking with us. The best thing is that there are no bots around, only humans! We are here to help you out, so any questions you have, don't hesitate in writing to us.
If live chat is not your thing, then you can always email us to support@hooksounds.com. We constantly check our inbox, so we will reply as fast as we can.
Read the blog
Not saying it as the person writing this post, but the HookSounds blog is pretty cool. Here you will find lots of resources and information regarding all things filmmaking, how to make it on YouTube or Twitch, as well as details about HookSounds. Have a look around!
Check our collections
At HookSounds we've created different collections thinking of you! Our collections have royalty free music, SFX and intros based on diverse thematics such as Halloween, Vlogs, Meditation and so much more! You can find our collections on the explore page.
Choose your language
HookSounds is currently available in four languages: English, Spanish, German and Portuguese. But we are working on more! For now, if you don't speak any of them, feel free to let us know through the chatbox and we will try to help you out in the language you feel most comfortable with.
Promo codes
For special occasions, such as Black Friday, Christmas, and New Years', we like to giveaway discounts on our subscriptions, going from 20 to 45%! This is especially useful for those whose subscription is about to expire and who want to renew it at a great price. Keep an eye on our newsletters and website to find out what discounts are available.