Why You Should Try HookSounds
We're all about providing high quality music for our clients. Our tracks are all exclusive and original, which means you won't find them anywhere else; we work with the most skilled musicians and are actually part of our company.
We keep adding tracks each week with the effort to offer better options and stay up to date with new trends and platforms. And the best part is that they're royalty free! Once you sign up for our service, you will never have to worry about copyright issues again. We work with incredible filmmakers, content creators such as YouTubers, streamers, podcasters, agencies, business, and so much more. Apart from that, we make custom music requests depending on your license.
HookSounds has been used worldwide by companies like Disney, Amazon, Samsung, Google, Microsoft and many more. Choose HookSounds, just listen!
How to Get Started with HookSounds' Trial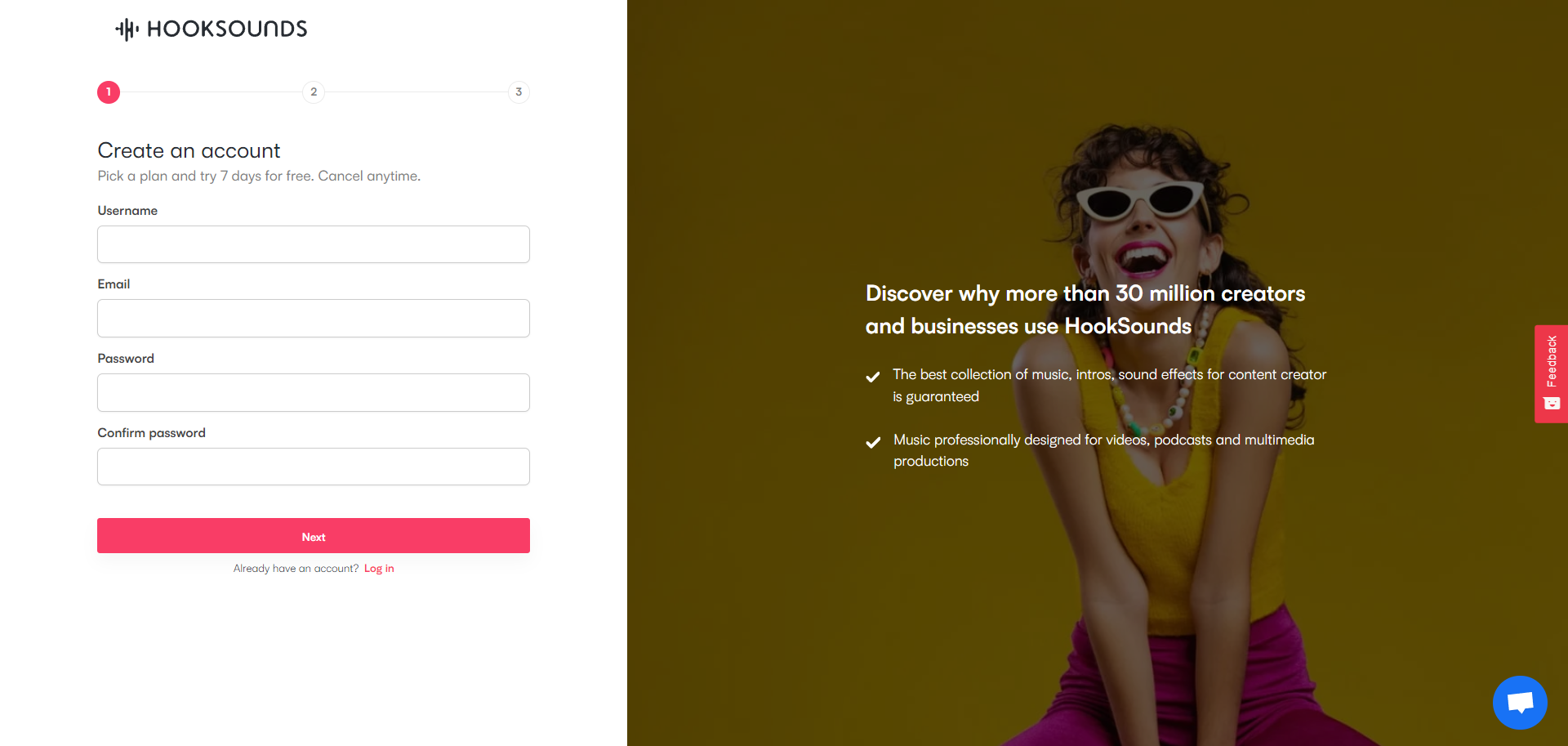 Also, you'll need to select how you want your subscription to be billed once your 7-day trial ends, this can be monthly or annually (if you choose the latter, you'll save 25%).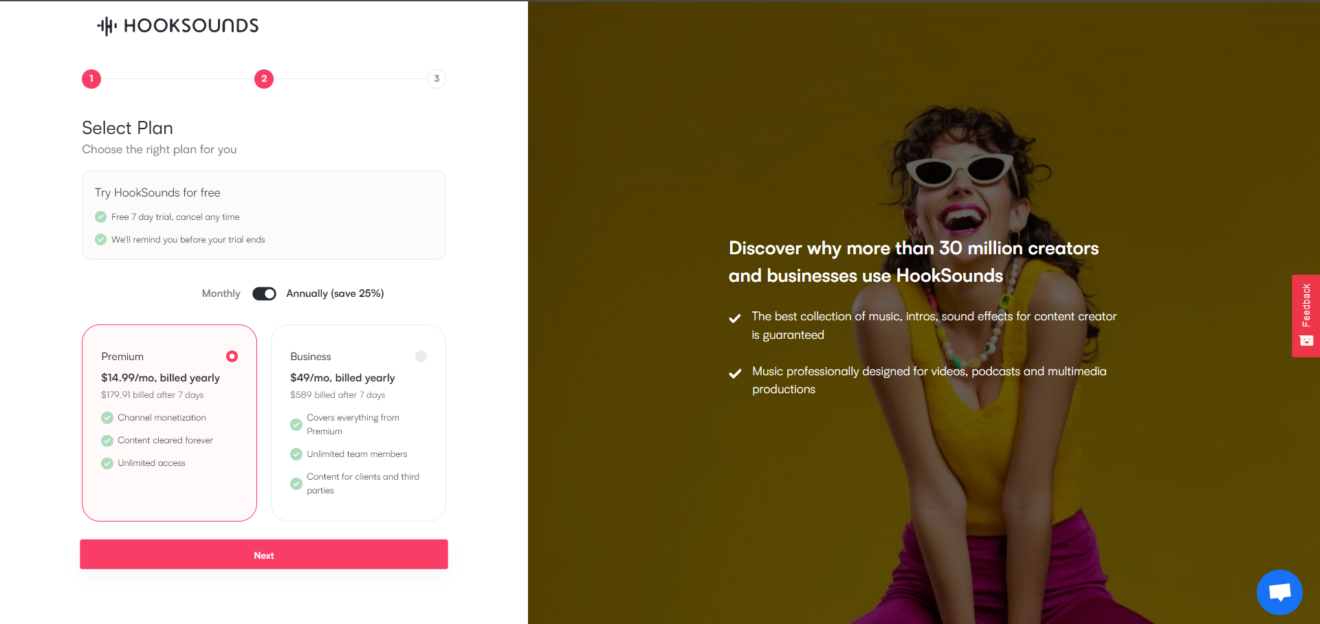 And lastly, you'll have to select your payment method. This can be your credit card, PayPal or BitCoin. Once your free trial ends, you will be charged with the subscription you selected. If you cancel it before it ends, you won't be charged.
What do you Get with the Trial?
The 7-day trial will contain all features your selected subscription has. So, if you choose the Premium Plan you'll have:
Access to our collection of royalty free music, sound effects and intros & outros.
Unlimited downloads
No extra payments (PRO/CMO free)
Channel pre-whitelisted for monetization
Licenses valid for a lifetime
Covers all social media platforms
Instead, if you choose the Business Plan you'll get:
All Premium Plan benefits
Content created for third-party
Music for stores
Get custom tracks
Personal Music Advisor
Unlimited team members
What happens when my trial ends?
When your 7-day free trial ends, an automatic payment for the chosen plan will be charged to the payment method you used on sign up. If you cancel before the trial ends, you won't be charged.
If you have any doubts, you can talk to our teammates that are online 24/7 to help you out with anything, or you can email us at support@hooksounds.com