Being a content creator is no easy job. Beyond the technical stuff, there's the creative aspect as you have to be constantly bringing new ideas to the table to keep your content fresh. As much as you want to do your own thing, following content trends and adapting them to your style will help you to stay relevant or at least will be the kick start to other awesome ideas.
This is why we have rounded up the top content trends of the moment.
Why content creation is important?
Many brands and companies forget about this important aspect of any communications strategy. Content can help to take your brand to the next level by generating trust and recognition.
On the most technical part, creating content on online platforms such as YouTube, can improve your SEO positions. It can also be a great way to reach out a broader audience, by posting content adapted to different platforms.
And if you are not a company, but an individual creator, then content should be at the core of your strategy. Content creation is profitable, but you have to do it right. And being aware of what is popular at a certain moment, can help you gain views, likes or subscribers.
Streaming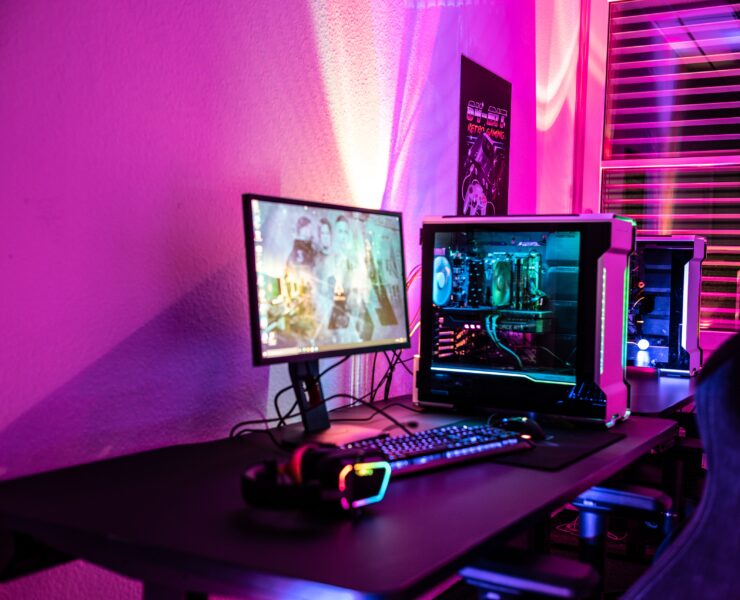 In case we haven't made it clear already, streaming is the hottest thing right now when it comes to content creation. Game streaming is becoming increasingly popular, and it is in fact Twitch's most important type of content. But just take a look around any other visual platform and you will realize how popular livestreaming has become.
Whether it is on YouTube or Instagram, more and more we are seeing content creators connecting with their audiences via livestreams.
Beyond those two, many streamers are making money on Twitch and becoming very popular online. Don't miss our article on how to start streaming on twitch if you are new to the streaming world.
Vlogging
Ok, we know this is not a new thing, but don't you feel like now everyone on YouTube is vlogging? This type of content has been around for a long time, but most recently vlogging has exploded into one of the most popular contents online.
What started as something typical for fashion and beauty creators, has now expanded to all types of channels. Let's admit it, we all want to have a peek inside the lives of our favorite influencers. This is why vlogging has become so big.
If you want to jump on board with this trend, then our article on how to start vlogging is perfect for you.
Creating communities
Surprisingly enough, creating communities, which has always been the basis of social media, has become relegated. Until now. Probably a consequence of the isolation caused by the pandemic, more and more we will see brands and creators pushing for building communities of loyal fans around.
Just look at all the buzz around Clubhouse, the app of the moment that is based on exactly that: bringing people with shared interests together.
High quality content
Sounds a bit of a cliché, but take a quick look around the internet and you will realize how much irrelevant content there is around. With so much fake news posted online, viewers are going to go more and more to reliable sources, so building trust will be key. One way to do it is by being consistent and posting high-quality content.
This is not only applied to aesthetics and technical stuff. We are talking about content in its true meaning. People will demand more from brands and influencers, focusing on transparency as well as their opinions of political and social matters.
As the complexity of the world becomes more evident, so will be the demands from viewers. More than ever, you should work on your brand's voice and really think about what you want to put out there.
Vtube
A real proof about how complex content has become is Vtubers. The word comes from Virtual YouTuber, and even if for now it is available only in Japan, where the trend started a few years ago, chances are we'll all be talking about it soon.
VTubers are the new generation of wildly popular online entertainers whose voices and actions are represented in real-time by colorful and expressive anime characters. But it gets trickier. Of course, anyone who wants to become a VTuber must first build a controllable character model with basic movement ability. So there are several websites, apps, and even professionals selling this service for those interested.
Some Vtubers are bringing in the money. Aside from direct donations, they generate revenue are channel memberships, advertising money and direct sponsorships.
It is clearly not enough anymore to just turn on a camera and improvise. With so many content creators out there, it is becoming extremely important to set yourself apart and be among the first ones to innovate. So take notes of these trends and early-adopt them to lead the trend yourself.