Digital videos have become an essential part of social media, businesses, and especially something we all keep consuming more and more. There is nothing as powerful as mixing moving images with sound when it comes to conveying a message. Nowadays, technology has become an ally, allowing everyone to create amazing videos by offering devices capable of high-resolution video recording, and with this, incredible video editing software.
And even though video editing is now something we can all do, it's not an easy task. It's important to understand what type of software will work best depending on the results you want to achieve, the device you are using, your budget and your skills. For this, we have created detailed lists of the best video editing software for each case.
If you like this type of articles, you should browse through our blog to find more interesting articles like this one! We've covered relevant topics such as video editing for beginners, different types of camera shots and so much more!
Best Video Editing Software
1- Adobe Premiere Pro
This is one of the best options in the market, it is an outstanding video editing software that is suitable even for the most challenging users since it is professional-level and counts with excellent tools. It might be hard to use for non-professionals since the interface can seem intimidating. The price is 20, 99 USD monthly and offers a free trial.
2- Apple Final Cut Pro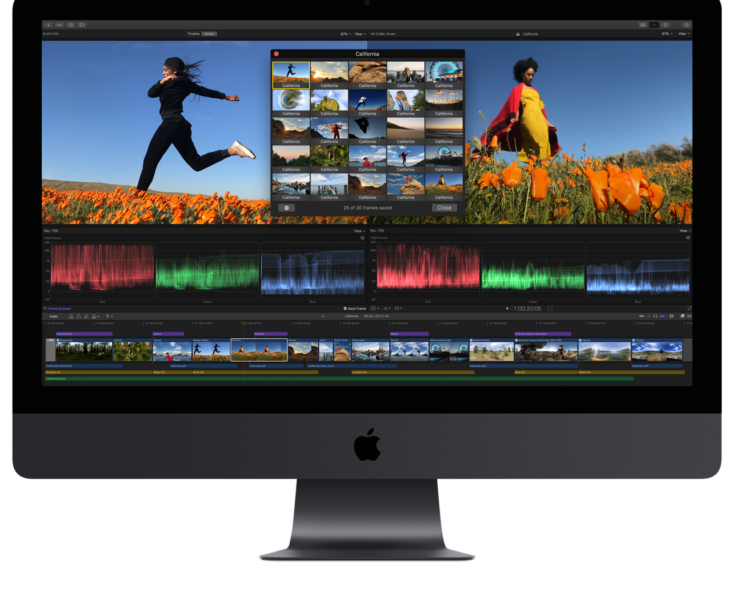 This is another amazing option for those who are looking for professional-level video editing software, that at the same time is easy to use since it has a simple interface. It offers a free trial and has a one-time cost of 299 USD.
3- Apple IMovie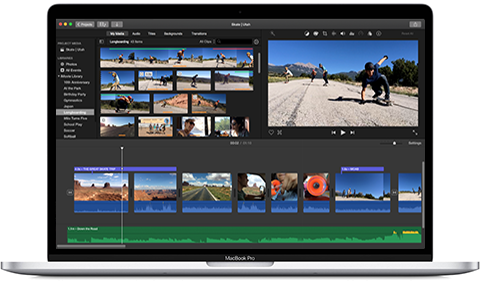 This is Apple's entry-level desktop video editing application, and it can really bring incredible results, turning your footage into high-level productions. What is really great about it is a nice simple interface, which some professionals might complain it's missing some useful controls, but makes it fast and simple to use. The best part? It's free.
4- CyberLink PowerDirector:
This video editing program is fast, full-featured, consumer-level, and honestly a great video editing program. It offers all the latest technology support while being quite easy to use. It is available for both Mac and Windows. Not only that, but it has so many options that the interface might seem a bit overwhelming, but it is worth learning. They offer a free trial and the prices start at 19,99 USD monthly.
5- Corel VideoStudio Ultimate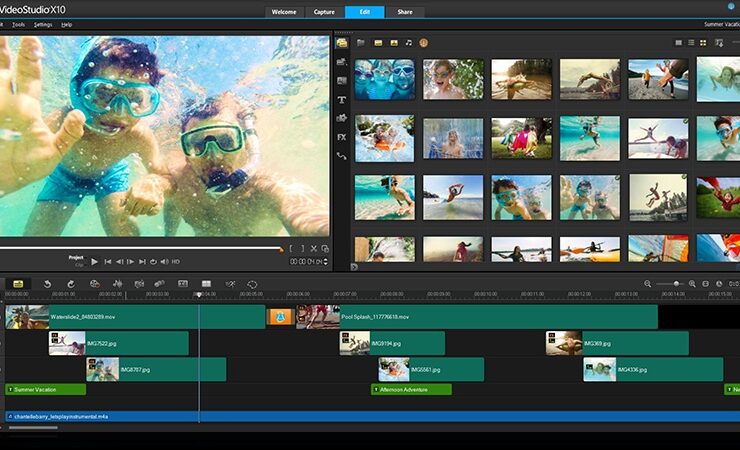 This is a feature-packed video editing software, very easy and fun to use, created for intuitive consumers. It is the go-to option for beginners, but it might have too many easy-to-use tools for demanding editors. On each update, they keep adding incredible tools and increasing the performance. They offer a monthly free trial, and the price is 79,99 USD.
6- Pinnacle Studio Ultimate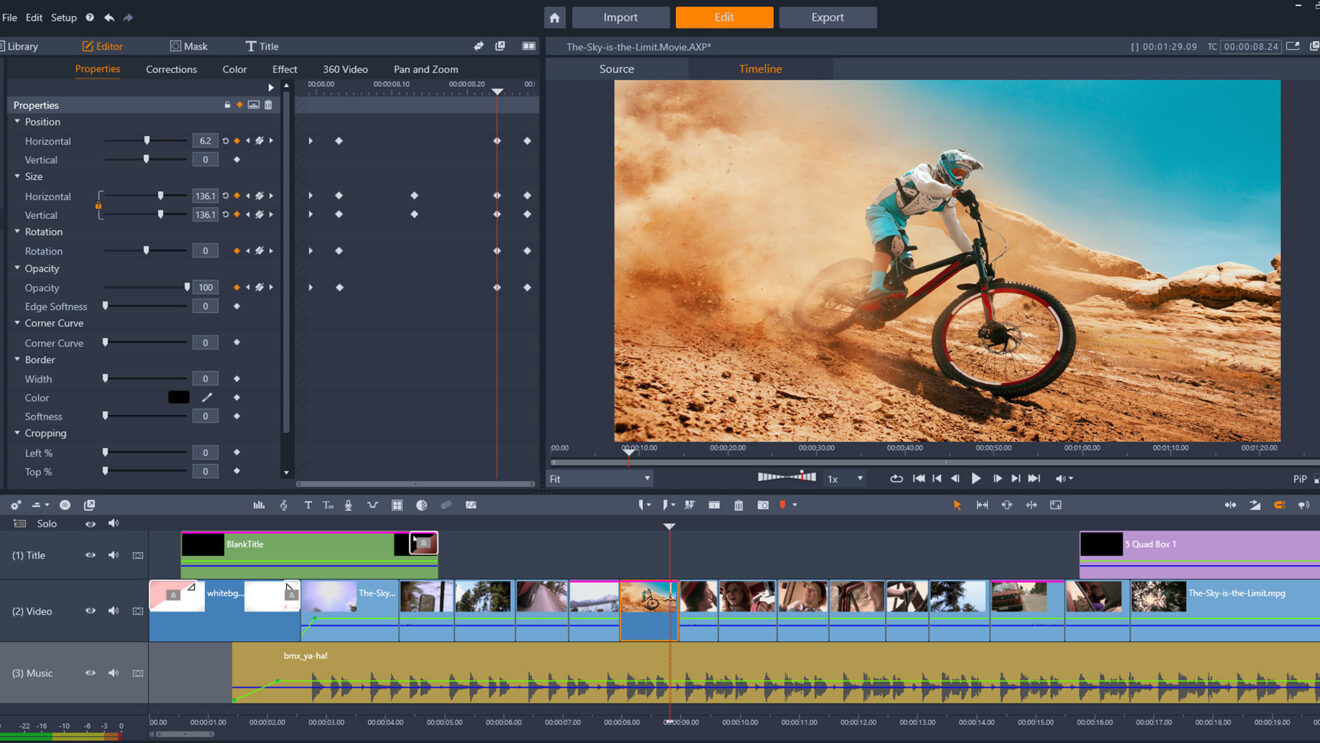 It is a full-featured, very complete and fast video editing application that has a nearly professional level. The interface is simple to use but very rich, the app is very stable, and it has many keyboard shortcuts that allow users to work fast and effectively. It costs 129,95 USD.
Best Free Editing Software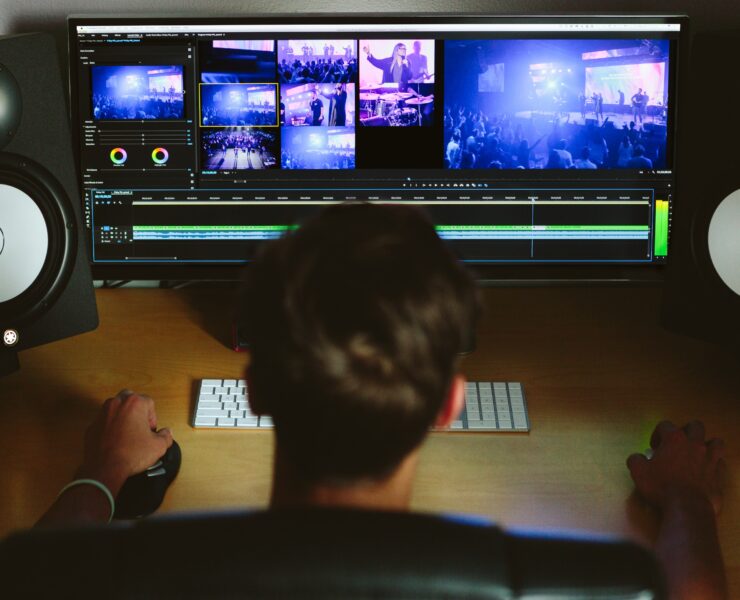 1- HitFilm Express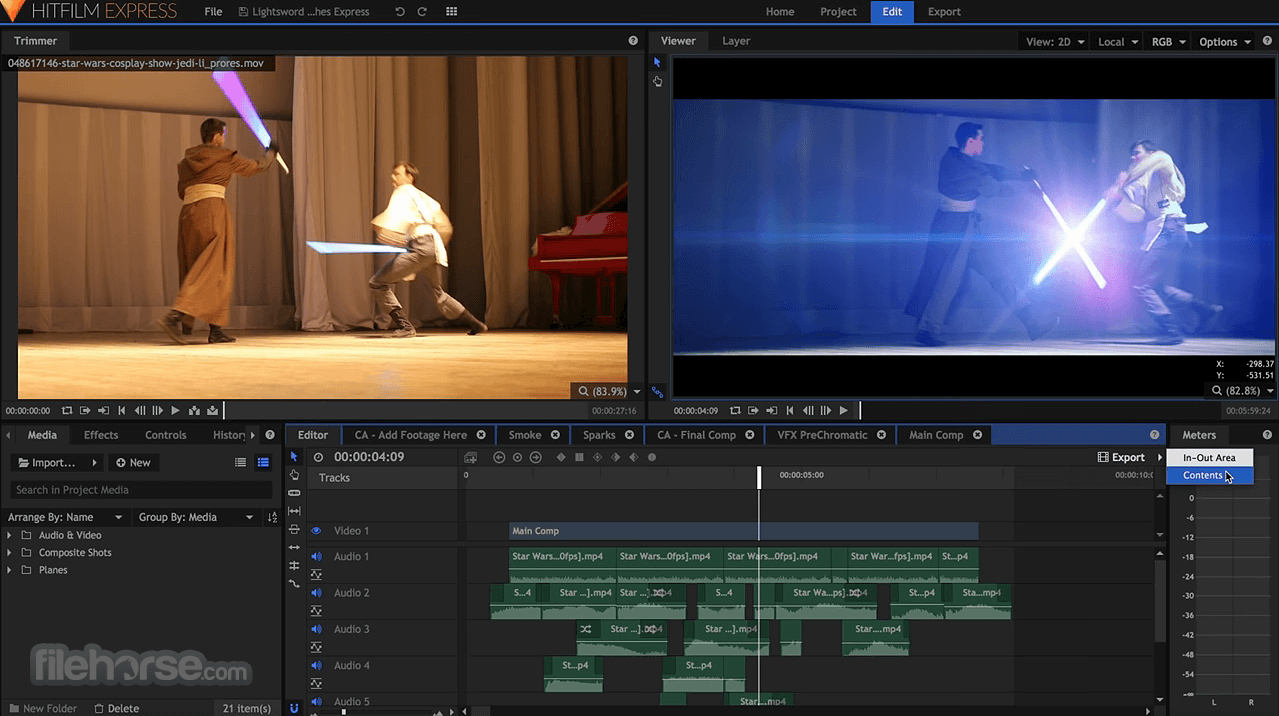 This video editing software works for Macs and PCs, it has a revamped interface that is very complete but simple to use since it can be customizable to the user's needs. Even though it is free, you can pay from 15 USD to 50 USD to add 30 add-on packs. Overall, an amazing free option for anyone who needs to create top-level videos with a low budget.
2- Lightworks
Lightworks is an incredible video editing software that is so advanced that its Pro version has been used to create many award-winning movies. But its free version doesn't have too many differences, it's still full-featured and offers the best tools. Its main problem is that output options max out at 720p, which can limit some users depending on what they are producing. On the bright side, the interface can be mastered by beginners, even though it might take some time to get used to, and works on almost every platform.
3- Apple iMovie
We already mentioned this option in the list of the best video editing software overall, it is a remarkable option for Apple users.
4- VideoPad
A great option for beginners and social media content creators. This software has a very simple and soothing look that makes it easy to use for those who are just starting to edit videos. It can be slower and lacks some important features like Multicam editing, but you can purchase these features to make the toolset more complete.
5- DaVinci Resolve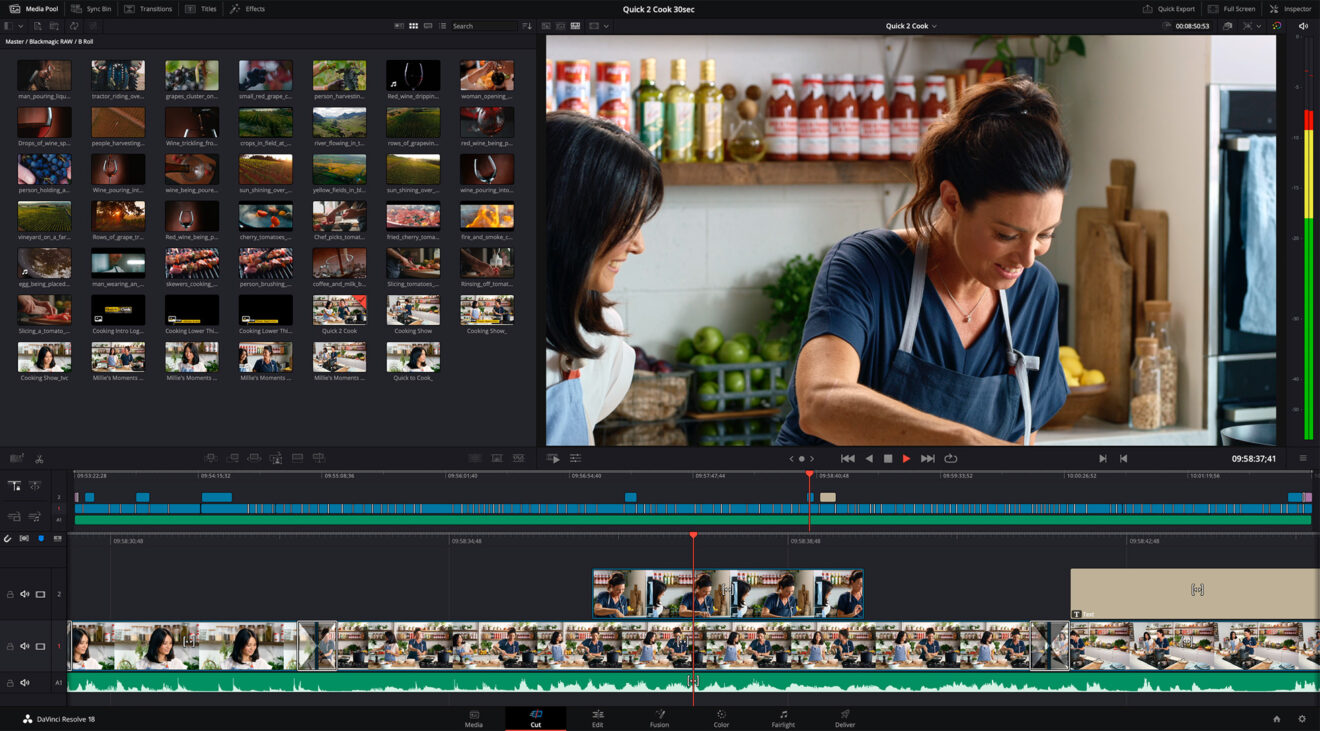 This is the best free video editing software for more advanced video editors, since it is a powerful app with a professional level, cross-platform, and very full in features. It might be a bit hard to learn (it comes with a 265-page manual), but for those who are enthusiastic and want to overcome it, it's an amazing option that has a lot to offer.

Video Editing Software for Mac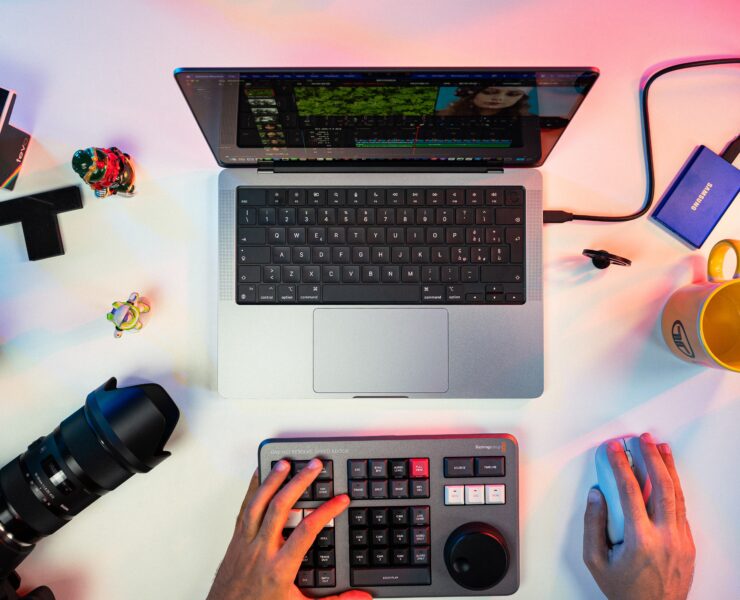 1- Power Director 365
This is the perfect choice if you are looking for video editing software that is simple but has every tool you might need. It is easy to use and can create projects of all sizes and give them a great professional look. It costs 19,99 USD monthly or 69,99 USD for an entire year.
2- Adobe Premiere Pro
3- Final Cut Pro X
4- DaVinci Resolve
5- Apple iMovie
6- Hitfilm Express
Video Editing Software for Windows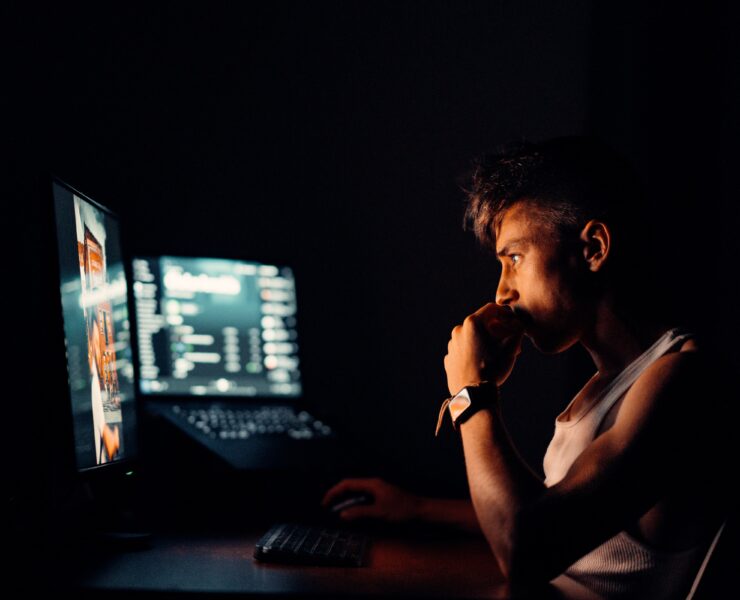 1- Adobe Premiere Pro
2- CyberLink PowerDirector
3- Video Editor
It is included on Windows 10 and has a full set of features and editing tools.
4- Adobe Premiere Elements
This option is not as advanced as some of the previous ones we mentioned, but if you are looking for the basic features for video editing, this software should work great. It is a middle ground between some free options and professional ones.
5- Movie Edit Pro Plus
This is a solid video editor that offers many features (although some are locked and will require extra payments) and useful tools. It is simple to use, and the design is great. Although it's a one-time payment, it's not the most affordable option.
6- Openshot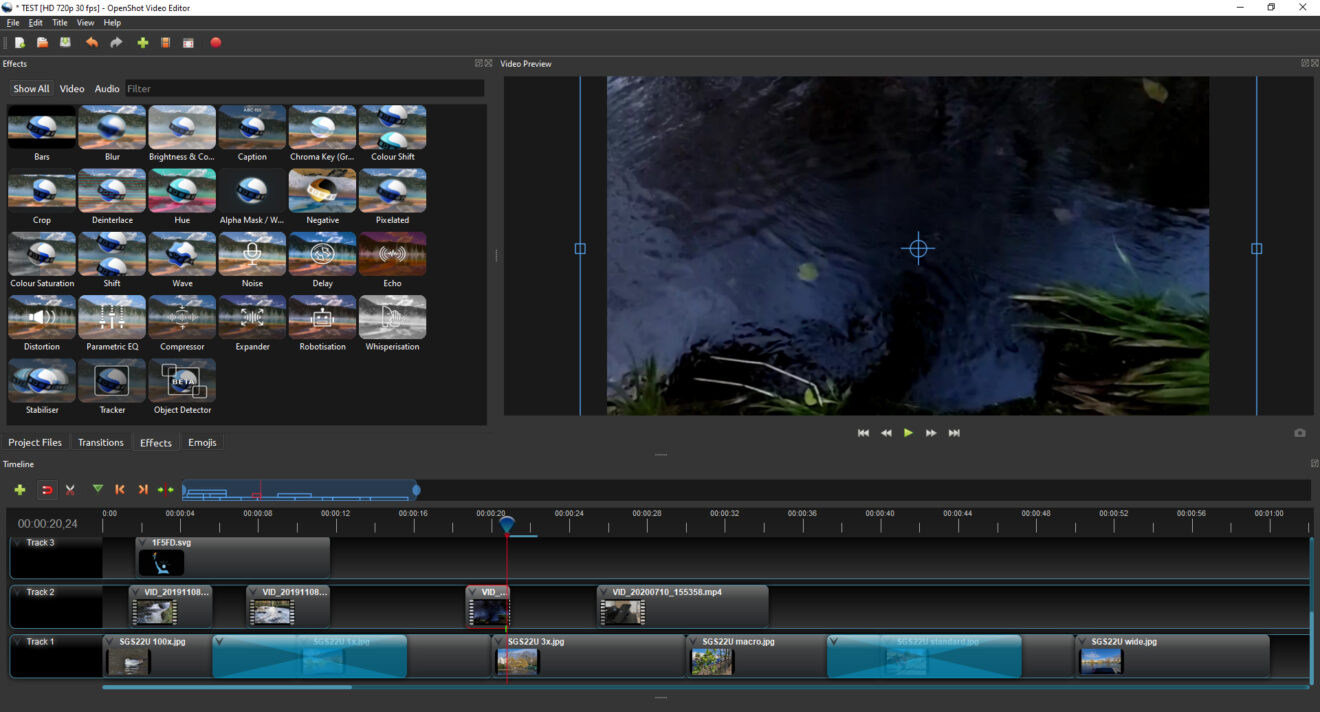 This video editor is very advanced and completely free. It is pretty full-featured and has a simple UI that allows users to switch between simple and advanced models. It might be a little slow compared to the other options, as one would expect, but it is an amazing option for those who have a tight budget.
Video Editing Software for Chromebook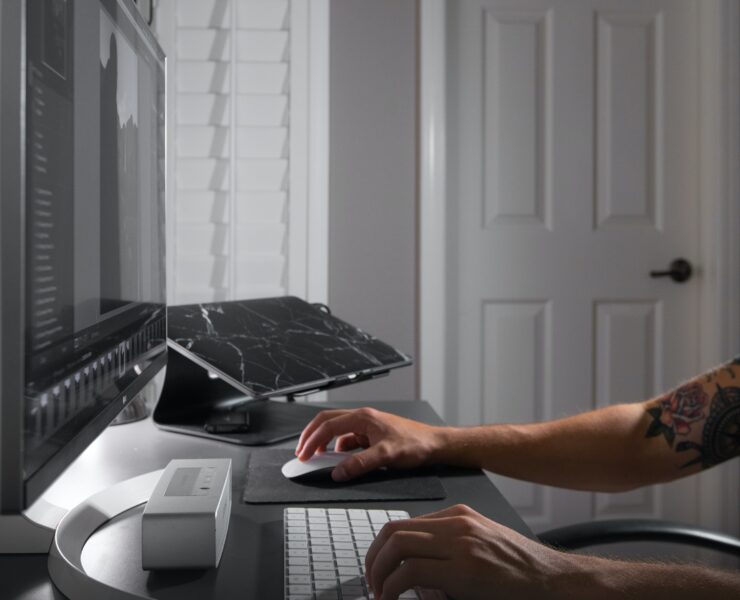 1- PowerDirector
2- Kinemaster
It is one of the best options for Chromebook, it's a very complete video editing software that has many features and essential tools. It can be used for free with ads, but a subscription will unlock more advanced options and remove watermarks.
3- WeVideo
This is a cloud-based web app to edit videos on Chromebook, and one of our favorite options. What makes this app stand out is its simplicity, making it a go-to option for beginners. It is also free, but to remove watermarks and get more features you will need to upgrade to one of the four paid options.
4- Magisto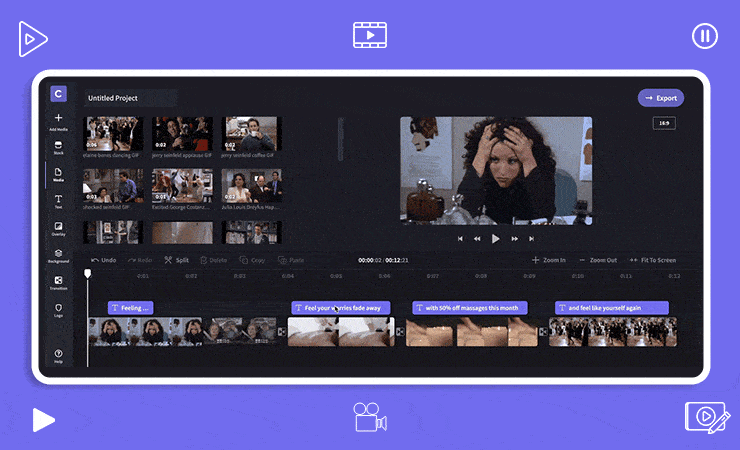 Magisto has been established as one of the best android video editing apps. It is aimed at social media content creators who want to share their videos on multiple platforms. It can create professional-level videos thanks to the vast amount of tools it has to offer, and even though it doesn't have a free version, it is worth a try.