In these weird times we are living in, many people in self-isolation have turned to music for comfort and have discovered many new genres that they've never stopped to listen to before. One of them, and one that is making waves across YouTube, is lo-fi music (also known as lofi). And no, it doesn't stand for low fiction. Keep on reading to find out what it actually is!
"Lo-fi" actually stands for "low-fidelity" meaning it is the opposite of high fidelity or high-quality music production behind most mainstream music. This is why in low-fidelity music, you can hear imperfections that would typically be considered errors in the recording process. So the low-fidelity or quality of this type of music is actually on purpose, and this is part of its beauty.
It is mostly a non-lyrical music, even if sometimes can include samples of people's voices, mostly from early television or radio recordings. It also has influences from Boom-Bap and New York Underground instrumentals, 1960's and 1970's jazz samples, and electronic music. Pretty interesting, right? Hear it for yourself with one of our favorite lo fi royalty free track:
Even if lo fi music streams are drawing millions of listeners on YouTube and have been very popular in the last 10 years, it has been around for much longer. Actually, the first lo-fi tracks were produced in the 90s by a group of underground artists, but similar genres that have a DIY vibe have existed since the 50s. The music industry noticed this emerging trend early on, and big artists like The Beach Boys and Paul McCartney had taken some lo fi music characteristics and included them into their music.
So it is actually kind of tricky to trace how the term lo fi actually originated. Some say that the word Lo-Fi was popularized by William Berger, a DJ on an independent radio station, who had a show named 'Low-Fi' where he explored home recordings that were produced on low-cost equipment. Due to the way it is verbally pronounced, it has evolved to lo fi.
Fast-forward to the current date and there are several lo fi artists making it big on YouTube, Spotify and Soundcloud. Rejjie Snow, Bishop Nehru and Chester Watson are some of them we are currently loving here at HookSounds, even more, just a quick search of the word lofi music on YouTube will give you thousands of options, from single tracks to playlists and entire channels dedicated to it.
How to produce lofi music?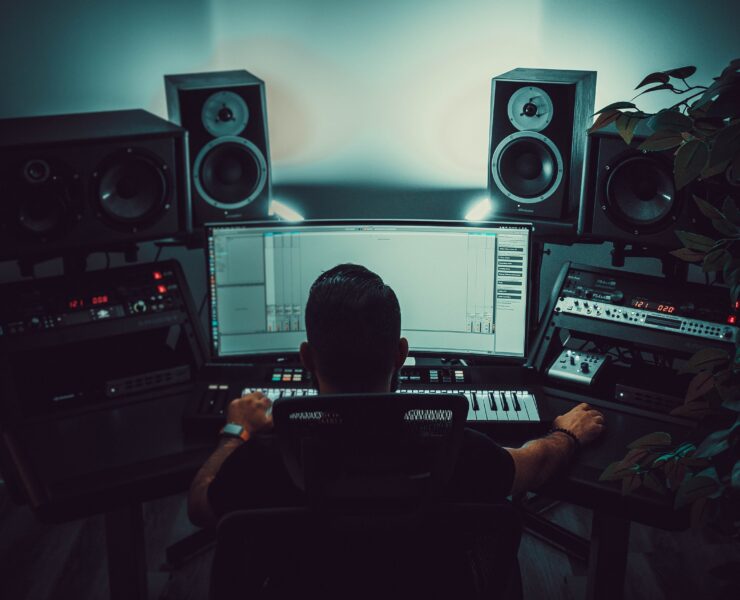 First, you'll need a computer or laptop for music production in order to arrange the tunes and beats. It is primarily composed of a beat (similar to hip hop beats, but with less bass) and looped samples (like piano melodies). Include effects similar to listening to cassette tapes to add nostalgia vibes, and always try to generate positivity and relaxation with your tunes. The key characteristic of most lo-fi tracks are imperfections that arise while recording music.
Think of it as the perfect relaxing music for studying or chilling, but don't confuse it with pop music or indie rock. It is in fact a great soundtrack for concentrating, as it doesn't have many vocals and is mainly instrumental. So much that even psychologists play them in the back on stressful situations for patients!
In conclusion, sit back and let the subtle, complex, and soothing rhythms of lo-fi music be the soundtrack to whatever you're doing. One lo fi track in, and you will be very much into it. Also, if you are looking for some royalty free lo fi music, be sure to check our selection.