Side hustles, passive income, if you are familiar with these terms chances are you have probably heard about affiliate marketing and what it's all about.
In case you haven't heard of it, affiliate marketing is one of today's most profitable and effortless ways to cash in by recommending products to your audience. It does sound super easy at first, but it has one or two tricks you need to know before you get started, but don't worry! We've got you fully covered.
We've also covered interesting topics such as how to make money through affiliate marketing, what is affiliate marketing, and so much more! Check more articles on our blog.
Why Choose Affiliate Marketing?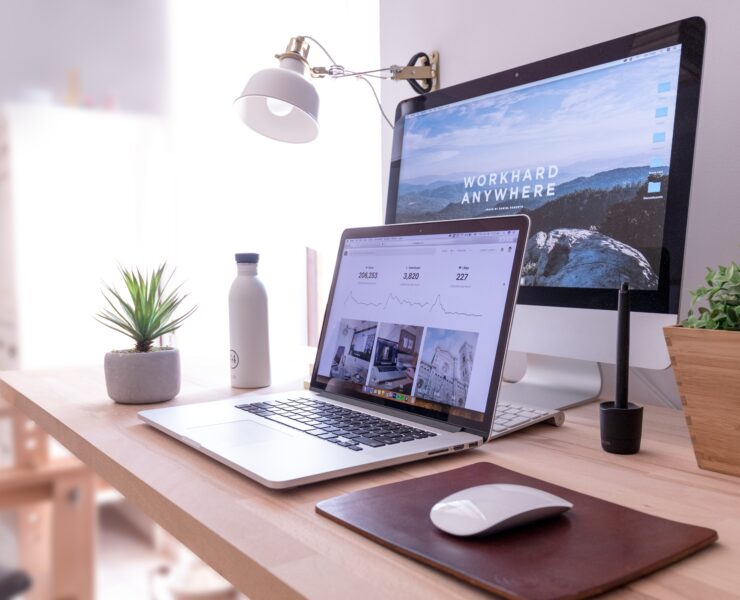 – Low Cost & Low Risk
Don't worry, you don't have to be a huge influencer to get started, chances are, you already own an Instagram, Facebook, or Twitter account. If that's not the case, don't worry! Some of today's greatest affiliates started with just email and text messages.
As mentioned, affiliate marketing is a fantastic way to make money as well as engage with your target audience
Since you are not the seller of the products, but more of an intermediary, the costs for advertising are very low as well as the risks of failure. If you would otherwise intend to start your own business you would have to consider rent, employees, equipment, and on goes the list. Whereas affiliate marketing requires only your time and patience.
– It's easy and responsibility-free
Affiliate marketing is easy in the sense that rather than renting an establishment and starting your business, you just need to sign in to an affiliate's program and start sharing the link.
Your only care in the world is for your viewers to click on the link and purchase the product. Since you don't own the product, it is the seller's full responsibility to provide support to the customer if the buyer has an inconvenience.
– You can be yourself
As cliché as it sounds, being trustworthy and transparent, are the biggest traits for an affiliate marketer.
Don't try to sell stuff you wouldn't even buy, it's not going to work out this way. Instead, invest your time in products you dearly would recommend to a friend.
When becoming part of an affiliate program, you get to pick what you want to promote to your viewers, rather than selling products you can barely promote. You'll be able to be transparent with your audience, and your audience will most likely perceive this. When honesty comes along, I can assure your viewers will be more likely to click on your product links.
– Easy to scale
One of the problems with being a typical salesman is that you don't really get to choose the products you want to sell. This makes your job much more tedious, and reliant on very few product possibilities.
As an affiliate marketer, having endless product possibilities gives you the flexibility to switch products if one doesn't work out for you. Therefore, if you have already invested time in one product, you can swiftly switch to another and start campaigns while you generate passive income in the background.
It really is that simple.
How to select a niche for affiliate marketing?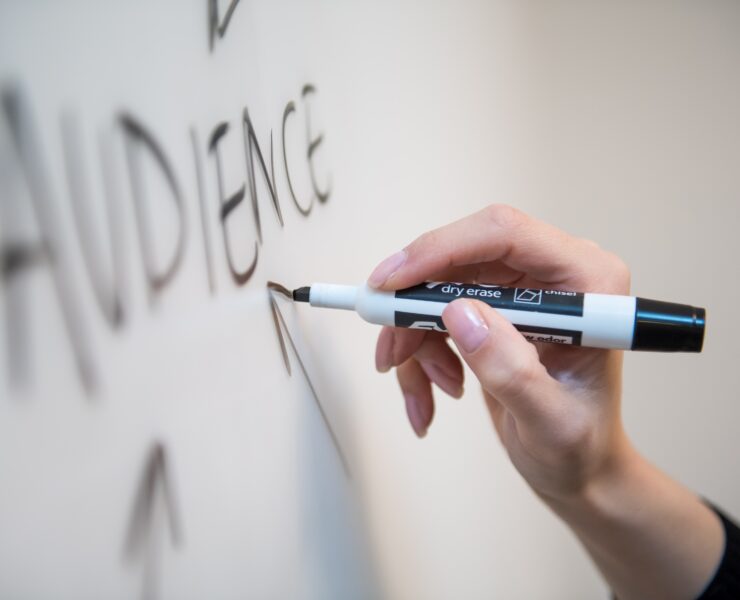 When deciding what niche you want to aim for, make sure it is something you comprehend to its fullest, and it's something you are absolutely passionate about.
This will give your viewers the impression of a trustworthy person who knows what he/she is talking about. Chances are, people will be more likely to buy your advertised products this way.
On the other end, knowing what product you want to advertise is super important, but it can't be answered without first knowing your audience.
You need to be specific to your viewers' tastes and sell them the product or service that adjusts the most to their needs. Therefore, fully understanding what drives your audience to check on your feed is a key essential to understanding how to choose a niche.
Let's say, for example, you are into photography, and you have made your way through building a small community. Chances are that the people who follow you are into your photography too.
But that's not all. The more specifically you build your target audience, the more you will connect with your viewers. In short, you need to understand their needs. If you don't, there really isn't a solid reason on why they would be after your content, thus, losing the possibility of selling your sponsored products.
What Product & Services to Promote for Affiliate Marketing?
To understand what we want to sell to our viewers, we must first take into account the following: if you are promoting a fantastic product, but it doesn't really cover your audience's needs, you won't be making sales happen.
So as an example, We will assume you now understand what your viewers struggle with. Let's say most of your viewers are amateur photographers who are trying to make a living out of photography, but don't yet have the budget to spend on high-quality gear.
Only by having learned this will you now be able to pick your products.
Following the example, your niche will probably need cheaper equipment since your viewers can't yet access high-end gear yet. This is why choosing standard-priced lenses, cameras, or tripods would be an excellent fit to promote.
In short, don't try to go for trends unless you really have a massive audience, try to understand why your viewers look at your content and the motivation behind them. No matter how good a product or service is, you won't be able to make a sale happen if the people who are watching you don't need it.
How to Get Started in Affiliate Marketing
Now that you understand what your chosen niche is after, it's time to get started! These are the steps for perfectly stepping onto affiliate marketing with a right foot.
1) Pick your platform
There are many platforms you can pick today, but there are two things to take into account: firstly, make sure your niche actively uses the platform, if you disregard this, chances are you will build up an audience that won't take action regarding your efforts.
Secondly, authenticity here is the key. So if you feel better using Instagram rather than YouTube, just pick Instagram over YouTube! If you pick a platform that you are fully aware of, chances are you will use it to its full potential. On the other hand, viewers will most likely perceive your flaws if you don't fully get along with the platform.
These are the most commonly used platforms by affiliate marketers:
Instagram

TikTok

Facebook

Pinterest

Telegram

YouTube

Your own website
2) Build your audience
Before you can step any further, you must first build a viewer base. Signing in on an affiliate program before you even have the foundation is like serving icing with no cake, so yes, the cake is a must.
Therefore, producing authentic, and original content is the only way you will actually bring in organic traffic to your published links.
Sadly, you must be patient. There are no shortcuts when building up a community. It's quite a road ahead, but after you've gathered a faithful audience, things will spark up shortly after.
In fact, the hardest part of becoming an affiliate marketer is to push through until you've generated a small community.
3) Picking an affiliate program

Once you're comfortable with your page and managed to build a community, it's time to choose one or more programs.
Check out our recommended affiliate programs, you just can't go wrong with any of these!
Amazon

Awin

CJ Affiliate

Clickbank

Ebay

Fiverr

ShareAsale
Just as your audience's presence was key when picking a platform, it's essential that the products you intend on promoting can be found on the seller's program you're about to pick.
4) Bringing clicks to your link
Even if you provide links in your most viewed pieces of content, you are going to need a huge amount of traffic in order to cash-in.
Another recurring problem in case you are lacking traffic is that you won't be able to market your items whenever you desire. This is why email is absolutely crucial.
Keeping the contact information of your audience is key in case you want to send the link directly to them. In fact, many affiliate marketers ensure most of their starting sales were closed thanks to good old emails.

Why choose HookSounds over other programs?
Becoming an affiliate at HookSounds is super easy! As well as convenient. As a matter of fact, the vast majority of affiliate programs offer 1-10% of a commission rate, while at HookSounds we offer 30% commission of your sale!
You'd think that's all, but actually, there's so much more in store!
Our

payment

is sent promptly and i

n cash

, via PayPal or Payoneer

We provide a

personal dashboard

to track your HookSounds earnings

Full access to our

music and SFX library

Monthly follow-ups with our affiliate manager
So swing by and become one of our affiliates, join a progressive community invested in music and content creation.