If you are looking for a way to make some money on the side, you are in the right place! You may have heard about affiliate marketing as one of the most popular online side hustles, but what is it about? Well, it is one of the most used tools for online marketing, and most content creators are partnering with brands in order to earn commissions on every product they sell. Passive income doesn't sound bad at all, right?
Just by recommending a product or service to your followers, you can earn thousands of dollars a month. It's as easy as joining an affiliate program from any business that offers a valuable product or service for your audience. But how do you sell affiliate products successfully?
If you are here, reading this, you are probably thinking about joining an affiliate program, and you're looking for tips to get more clicks on those affiliate links. Well, don't worry because we are right here to help you!
Here are some tips that will make your sales go crazy:
Building a Platform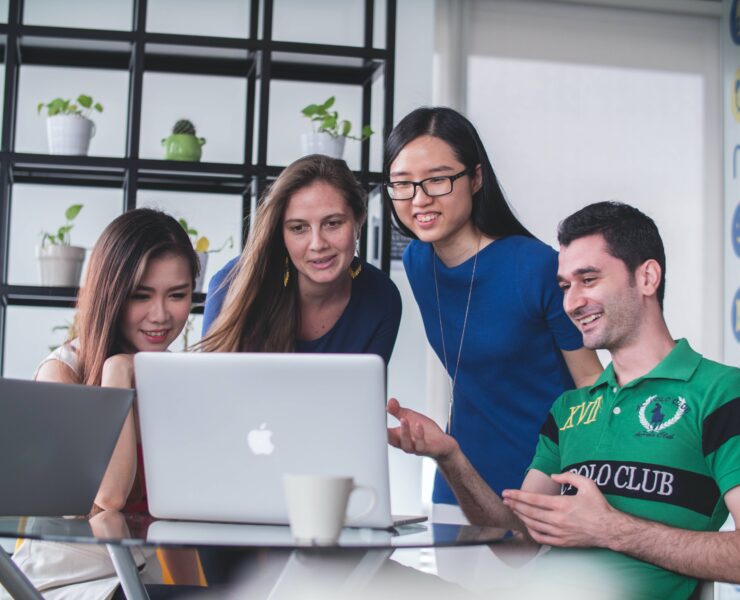 Before selling any product, you need to generate traffic to your website, so creating a blog or channel is super important to get started. You'll need a platform where you can create interesting content and do promotions. If you have a YouTube channel, creating engaging content and interacting with your viewers is essential; there are a few ways to get more views on YouTube. Also, starting out a blog or a webpage, if you don't have one already, would be a great idea to expand your channel and reach out to more subscribers.
And of course, you must explore your audiences' needs. The product or services you will be promoting, need to be of interest to your audience, otherwise, earning commissions will be awfully difficult. Your public will click on your affiliate links and, most importantly, make purchases only if they are interested and intrigued enough by the product or service you are recommending. Having a strong relationship with your followers is fundamental, so it's important to let them know you have the best in mind for them.
Create High-Quality Content
Once you have traffic to your channel and your audience is targeted, you will need to create high-quality content. Valuable information is everything for your audience, so make sure you are creating content that your public will appreciate. When promoting products or services, make it personal, recommend products that you think are awesome and that helped or were valuable to you in any way. Promoting affiliate products or services is all about providing solutions to your followers.
Also, remember that encouraging people to click on affiliate links is really significant. Presenting the product or service to them is essential, so they can familiarize themselves with it. A suggestion to carry on with this idea is to create reviews with important information for each product or service, letting the audience know how it can impact their lives. If you have a YouTube channel, you can make a video review talking about how to use the product or service and how it has changed your life.
Remember that the quality of the content is the indispensable thing, so if you are doing a YouTube video, for example, plan what you are going to say, select the important information, be direct, add images that guide your audience, add music to set the mood, and lastly but not least, add a catchy title that will get clicks.
Speak Out On Several Platforms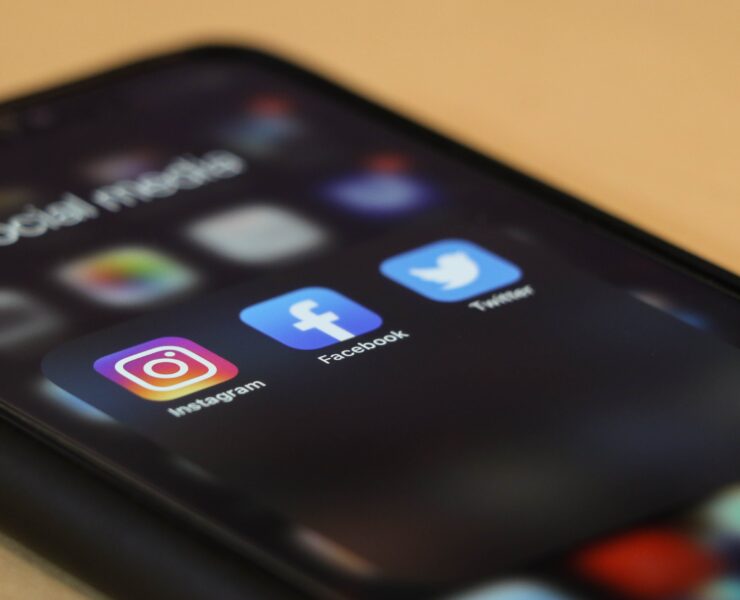 Alright, so you may have one major platform where you can reach out to most of your followers. However, it is essential that you also use other platforms to indirectly promote affiliate products or services. Social media is very influential when communicating things to your audience and, let's be honest, we all spend a lot of time on it, so they are all great platforms to speak out.
However, be careful not to be too insistent on social media because not everyone likes to be sold there. Creating a post where you are directly linking to an affiliate link is not a great idea, but you can link a post to an amazing video you made that has affiliate links. Again, creating engaging content is key here, and now and then you can directly promote your affiliate links, but don't overdo it.
Another great platform to speak out about affiliates' products or services is a blog or webpage. If you don't have one, we recommend you create one. A blog is a great way to stay in touch with your audience and to give valuable information. There you can add your affiliate links and make reviews about the product or service you are recommending.
It is important to test out different marketing strategies and see which works better with your audience. Be creative.
Start A Newsletter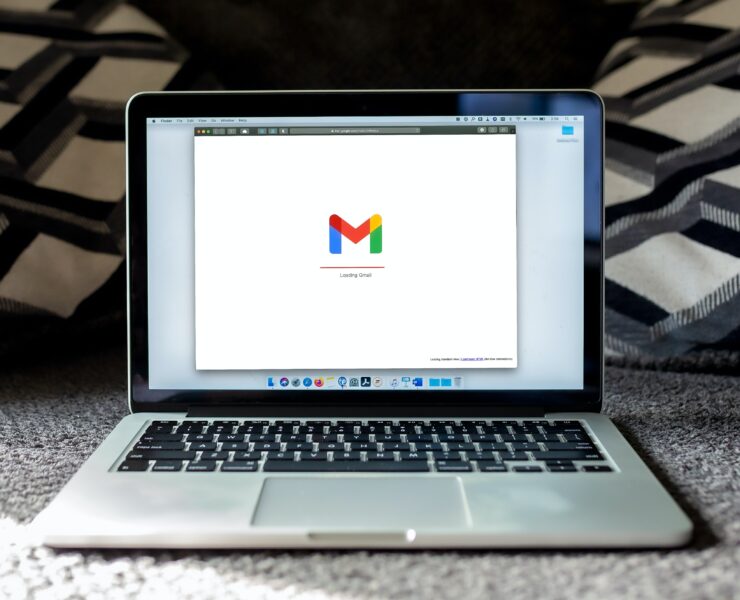 Believe it or not, email marketing is actually an extremely powerful tool to sell affiliate products or services. So our recommendation, if you don't have one, is to build one ASAP! With a newsletter, you can send your audience useful information, promotions, infographics, important news, and so much more!
Don't forget to segment your audience and choose the right content to make unique and creative emails. If you want to sell your affiliates' products or services, you can indirectly link your affiliate links, just like with social media, or you can directly let them know of an awesome discount on an affiliate product if they use your code.
Another significant thing is to add an effective call to action (CTA) button in your emails, since they are eye-catching and generate traffic too. They should be action-oriented, noticeable, and brief.
Launch an Online Course
What's better than learning something new from the comfort of your home? Online courses are increasing and more and more people are taking them. That's why they are also a great tool to sell affiliate products. Inserting links to the products you are recommending can help you boost up your sales. Take into account that the products or services you are selling will somehow improve your followers' lives, so if you, for example, are launching an online course about video editing, you can talk about royalty-free music websites and recommend one. This way, you can educate your audience on something important that will help them out in the future and also link them to an affiliate link.
You can also have a whole section dedicated to your online course with different affiliate links that will be useful to those that are taking the course.
Give The Buyers A Present
Let your followers know how grateful you are that they made a purchase through your affiliate links by giving them a present. This present will be a bonus, and it will also strengthen your relationship with your subscribers base. Let your audience know that anyone that purchases through your affiliate links will also get a bonus present, which we are sure will be really appreciated. They can send you a receipt over e-mail, and then you can send them a special present.
So, what should this present be? It could be anything! Just be creative. You can create a special private YouTube video showing your followers how the product works or give them some tips on how to use it. Also, you can create a special PDF with a step-by-step guide to learn how to use the product. Maybe they can get a discount code for another product that might be useful to them. Whatever it is that you decide to give them, it will add value to the purchase. It's important to be creative and to show to your public that you care and that you want the best for them.
HookSounds' Affiliate Program
Did you know that HookSounds has an affiliate program? Well, we do and we are very proud of it! We work every day in creating and growing our community of content creators and websites that give us a hand with spreading the word about our royalty-free music library.
We are actually one of the few services that pay in cash via PayPal or Payoneer so you can start making money right away! To become an affiliate just fill out the form on our affiliate's page and our team will review your profile. Once you are approved, you will get full access to our music library and our SFX library and then you can start promoting our royalty-free music and earning commissions per sale made. Besides, your followers will have benefits too by having a special discount code!
What are you waiting for to join our affiliate program? Help us spread the word with these awesome tips that will also improve your sales!