An impactful intro and a finishing outro are both crucial parts of any kind of content, especially when it comes to videos and podcasts. Just think of any great series you have ever watched, and it is likely that you remember its intro and outro. This is not only because it is a constant element throughout a season, but also because creators tend to spend a lot of time thinking and producing the perfect introduction. It may seem kind of irrelevant, but trust us, intros and outros can make a video appear more professional and, most importantly, they help the branding and image of your channel while giving a recognizable element.
What are Intros & Outros?
Just like the word implies, an intro marks the beginning of a video or an episode. It can go at the very start or right after a clip in which you summarize the content that will follow, this is a strategy lots of YouTubers do to engage their audience. On the contrary, the outros appear at the end, as a way to mark the closure of the episode or video. Still, this is not an exact science, some YouTubers experiment on where to put the intro and outro, so you can make your own rules with them.
One sort of general rule though is to keep it short. A long intro, as cool as it may look, can be boring for the viewer, even more, if it is in a podcast. Usually, intros and outros don't last longer than 8 seconds, so in just a few seconds you will have to be able to entertain, engage, and communicate your brand professionally.
Another tricky thing about intros and outros, is the fact that they have to be simple but still require some technical design elements. If you have a video channel, then visuals and sounds will be very important, but if you have a podcast, you will need extra audio support. This is where the music comes in, it has to be catchy and go with the mood of your channel or video. Think about the values and voice tone of your brand: is it funny? Is it more emotional? Is it enigmatic?
How to choose Intros & Outros?
So should you go with visuals or soundtrack first? Our advice is to start by defining the vibe you want to communicate with the intro and then continue by selecting the music. Once you're well aware of the tone you want to establish in your video, we suggest you to take a look into our intros & outros page. Each of these tracks were carefully crafted by our artists for content creators like you, and most importantly, they're royalty free.
It is extremely important that you choose royalty free music, as you don't want your video or podcast to be copyrighted by the platform. Qualities such as originality and exclusivity are a plus, so you can make the intro and outro feel and sound even more special.
Once you have selected a song, let the music inspire you and start designing the visuals. It could include a selection of videos, pictures, animations, illustrations…just let your creativity flow! Of course, it will depend on your design and editing skills, but is all a matter of practice. Don't expect to create a perfect intro in one day, it may take you a few more or even weeks. Once you've done it, test it out. Ask a friend, a family member, even if you have a group of loyal followers, this way you will see how effective and engaging it can be.
If you are looking for an easy-to-use video YouTube intro maker, we recommend you using Clipchamp. It will help you to create professional intros by uploading your media or using one from their stock library, add special effects, text and many other things.
Still unsure of why you should create an intro and outro? Here are some more reasons:
They are great for branding
If you are planning to make money out of your YouTube channel or podcast show, then you will have to start thinking about yourself as a brand. Having a logo, colors, graphics and a certain tone of voice are all elements of what is called branding. This will help you to differentiate yourself from the rest and make you look professional, as well as generating a community of followers around your brand. Many successful YouTubers even develop merchandising lines that include their logos or most common phrases, so it is better to think about that right from the start.
Especially, the intro is a huge part of your brand. Think for example about the show Friends and how its soundtrack became so popular, that even nowadays we associate the song with the show. Well, the same thing can happen with a channel or podcast.
Intros are a great warm-up for your content
As a content creator, your main goal probably is to encourage your audience to listen or watch all the way to the end. To do so, you have to engage them in the first 30 seconds, which are crucial to catch the audience's attention. During this time you should include a preview of just a few seconds in which you let the viewer know about what they can expect on the content, as well as the intro.
Outros are awesome to separate content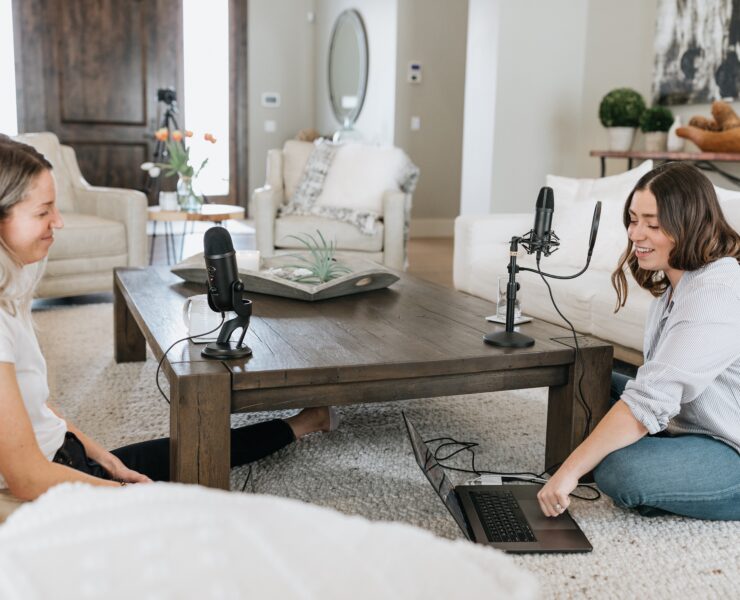 Let's say that you want to add some bloopers at the end of your video. An outro can help you to separate them from the rest of the video, by placing it right when the content finishes but the bloopers start.
In the case of podcasts, they are awesome to anticipate what will happen in the next episode, saying your social media channels, or just to give closure and let the listener know the episode is done.
Now that we've probably convinced you on intros and outros, is time to get started. Check our licenses to select the one that better fits your needs and start browsing through our library to find the perfect one for you.