If you've landed here, then you are probably a bit confused about which license you should get at HookSounds. We get it, so many options! Individual licenses, monthly subscriptions, and beyond, here's the ultimate guide to find the royalty free music license that you need.
Let's start with the basics: what's the difference between a single use license and a subscription. As the name implies, a single use license is meant to be used just once, meaning that you pay a one-time fee in order to use one song on just one type of content. Therefore, you won't be able to use the same track multiple times, unless you pay for multiple single use licenses, of course. In this category, we have different options, depending on the type of content you are planning on doing. Whenever you click on the details of a track, you will also be able to see what each license includes, but if you want even more detail, be sure to check our comparative table of all four individual licenses.
Subscriptions, on the other hand, involve recurring payments. Meaning that you will pay a monthly or annual fee with several benefits, including unlimited downloads and the ability to use one track on many videos. We've got two types of subscriptions: PRO and Business, each having its own benefits for different needs, keep on reading to see which one you should choose depending on the content you create!
If you are earning money from your YouTube channel: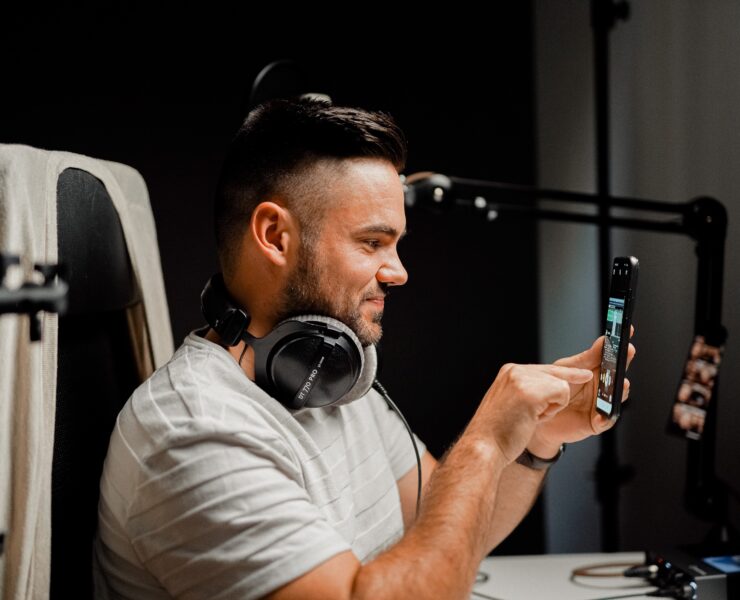 If you are monetizing your YouTube channel, then you will need either a paid individual license or a subscription. This, of course, depends on the number of tracks you are planning to use monthly and your needs. If you want a subscription, then go for the PRO one as it allows monetization, commercial use, and unlimited downloads when paid annually (a limit of 10 downloads is applied for monthly subscriptions).
If you have a YouTube channel with no monetization:
If you are creating content on YouTube but still you are not monetizing it, meaning that you are not receiving an income from ads or sponsored content, then go for the Use & Mention license. This one is absolutely free, and you will be required to give credit to HookSounds on the description of your video.
If you want to post a video on Social Media:
Again, it really depends on your needs. If it's a video for your social media page that is not sponsored by a brand, then you can simply mention us @hooksounds (use & mention license). If the post is monetized but you still don't want a subscription, then go with the PRO individual license (a single payment of $24). On the other hand, if you will be constantly creating sponsored content on your social media channels, then look for a subscription.
If you want to stream on Twitch
Twitch people, we hear you! Nowadays streaming has become so big, that just putting music on the back of your broadcast can get you copyright claims. So if you are a streamer looking for music for your livestreams, then the Business Subscription is for you.
If you are an agency creating content for a third party
If you are an agency or freelancer creating content for a client, then you should go with the Business subscription or the business individual license.
If you are a business looking for music to play in-store
If this is the case, then a Business subscription will be the best choice. It covers in-store music as well as many other features, even custom requests! This is when our team of talented musicians creates a special track just for you – yep, we do that!
If you are a small business
We know that the concept of big or small business is very relative and depends on the person judging. Here at HookSounds we don't look so much at what a business makes economically, but more like the size of its structure. So if you are a small local business, with just one or a few stores, you qualify for the PRO subscriptions, but if you have a business with 10 or more stores then go for the Business one.
If you want a custom plan
Yep, we've got you covered there as well. If nothing else fits you, we will create a custom plan for you that covers your specific needs. Contact our sales team and we will come up with a plan for you.
No matter the license, if you have monetized your content, remember to add the link to the video or channel on your profile. This way we will whitelist it, and you will avoid any copyright claims 😉 Still in doubt about which license you should get? Contact us via chat, and we will help you out!