Nowadays, music is an essential aspect of any video, it helps you to tell a story, create a mood, to connect with your audience and engage viewers. Without music, any video can feel empty.
YouTube is one of the biggest online platforms that let you share your videos, but what about the music? Well, the bad news is that YouTube has a very strict policy on the use of music, since it requires videos to adhere to copyright laws before using music tracks. Then, this way, YouTube makes it really difficult for its users to use copyrighted music without the consent of the copyright holders. However, the good news is that many people opt to use royalty free music instead!
Royalty free music is a kind of copyright arrangement that allows you to purchase a one-time license for a song which gives you the official rights to use it for an agreed period of time. This means you can simply visit a music royalty free music library, choose the song you like the most and pay for a one-time license. And even in some cases, the license may be offered for free, as long as there is sufficient attribution or credit to the composer in the video.
What Would Happen If I Use Music Without Permission?
Let's say you really like a song, and you decide to use it for one of your videos, but you don't have permission to do it, then what would happen?
Most commercial songs are protected under copyright laws, and YouTube has been developing methods to identify and flag any users who violate these copyright rules. So, how does this work? YouTube has its own database, so they can reference music used for videos against it, which is a very effective way of finding users who have infringed on copyright. They can track video viewership and send reports to music copyright holders. And apart from that, YouTube can even go a step further and mute any music video that has not been used legally; the site may also run advertisements over the video as a countermeasure.
So, what happens next?
The Best Option Out There
Wouldn't it be such a waste of time and resources to prepare, film and edit a video and then have it banned for violating copyright? Good news for you, there is an alternative! The best option out there for YouTube users is using Royalty free music for their videos, which is a much more cost-effective alternative that is completely legal!
You don't have to worry at all about being flagged for copyright infringement on YouTube or any other online platform once you have purchased a one-off payment for royalty free music. Those who use YouTube videos as a way of generating income don't have to be concerned about their monetized videos because many libraries of Royalty free music sites allow those who purchase licenses to use their music for YouTube videos, monetized or not.
Even if you are able to get the rights to use a commercial song, it would involve a lot of fees and legal processes, and it would definitely not be economically viable for the average YouTube user. It would be a much better option to use royalty free music which is way easier to access and, of course, affordable.
Is Royalty Free Music Good Quality?
Have you heard that royalty free music may be of a lower standard because of its affordability and easier access? Don't worry because this is not true at all! Actually, most producers of royalty free music are exceptionally accomplished composers who take pride in creating quality music. What is more, many of the royalty free music libraries consist of music that can be rated alongside any commercial music that is played on the radio.
YouTube's users can be assured of high-quality and royalty free tracks to accompany their videos. One of the many advantages of most royalty free libraries is that you can listen to samples of the songs before purchasing a license. This will let you find out the quality of the track beforehand.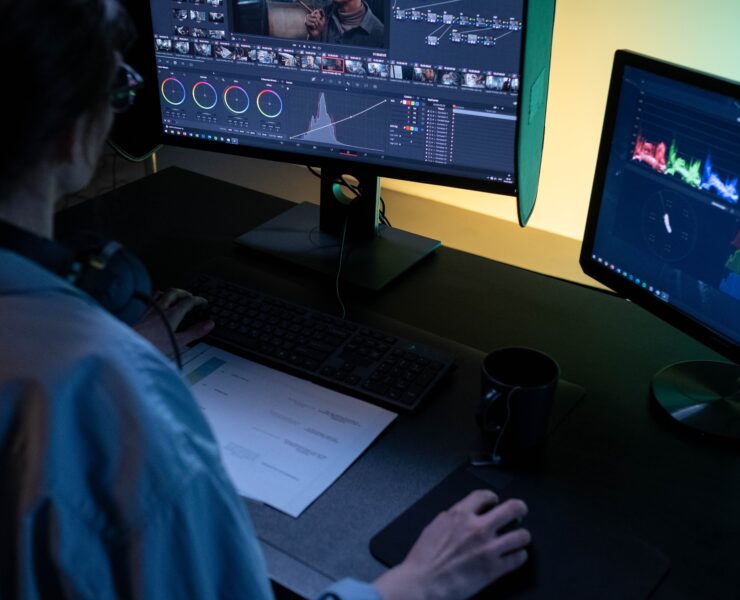 Which License Should I Get?
Every royalty free music site offers different licenses that adapt to the necessities of the users. The license you decide to choose will depend on the type of project you are working on. You should check the licenses that the sites are offering, like individual licenses for example, and see what's best for you!
Why You Should Definitely Choose Royalty Free Music For YouTube
Okay, so let's recap everything that has been mentioned in this article and highlight the main benefits you will get by using royalty free music for your YouTube videos.
Firstly, you will have full access to resolution stereo music files, which are straightforward and very easy to use.
You won't have a single worry about copyright infringement once you confirm the tracks' usability for YouTube. Then, your music will not be flagged and removed from the site due to copyright violation.

Whether you plan to monetize your videos or not, you don't need to spend much money to access quality and legal music tracks.

Many royalty free music libraries have a range of licensing policies to suit various preferences.

You will have access to a wide variety of music titles that will perfectly fit your videos! Most royalty free music libraries have their music categorized on themes and moods, which makes it so much easier for YouTube users to choose the right tracks. Also, the music collections, in most cases, are updated on a regular basis.