There is no doubt that YouTube is one of the most important online platforms. It is not only huge in terms of daily visitors that enter to watch content but, of course, it has become an essential business for all types of creators.
Over 1 billion hours of video are watched on YouTube daily, which is more than Netflix and Facebook videos combined! Pretty impressive, right? No wonder, then, that YouTube has become the source of income for many people and businesses around the world that make a living out of creating YouTube content.
But making it on YouTube is no easy job and anyone that publishes a video there will rapidly face the question of how to get more views on YouTube, in order to, of course, cash in more.
Even though we can't specifically explain how does the YouTube algorithm work because, to be honest, we don't know what we can do is break down a few tips to improve the number of views your YouTube content has.
If you like articles like this, you can browse our blog! We've covered topics such as how to create a compelling YouTube channel, top 5 common mistakes YouTubers make, how to get your YouTube videos into recommended, and so much more!
Here are 10 easy ways to help you increase the number of views on your YouTube videos.
1. Encourage viewers to subscribe
"Click on the button to subscribe", you've probably heard this phrase on many YouTube videos, and there is a reason why. Those who subscribe are most likely to engage with your content and will be among the first ones to watch your videos.
Getting subscribers is a great way to build a community on YouTube, which will eventually lead to better positioning and more views.
In all your videos, you should remind your viewers to subscribe and turn on the notification bell, so they will be among the first ones to watch it. Facilitate this to them via links, screencaps, or videos showing how to do it.
2. Create engaging content
All sounds perfect, but how do you actually get someone to subscribe to your YouTube channel? It all starts with the content.
If your videos aren't good, no other strategy will help you in the long term. So the first step is thinking about what your target audience wants to see and delivering it to them. Creating compelling social media content is no easy task, but the more you know what your audience wants to see, you will be able to improve your statistics.
Be aware of the latest content trends and stay ahead of the game.
3. Use end screens and cards
This is a resource YouTubers almost always use, as it helps to connect your content with previously made videos and increase views on old content.
Whenever you upload a new video, be sure to add cards on specific moments (like when quoting something that happened in an old video) and end screens at the end to suggest other videos you have created. Here you will be able to choose which video to show: your last one, one of your choice, an image of your channel.
End screens are a powerful call-to-action tool, so be sure to use them!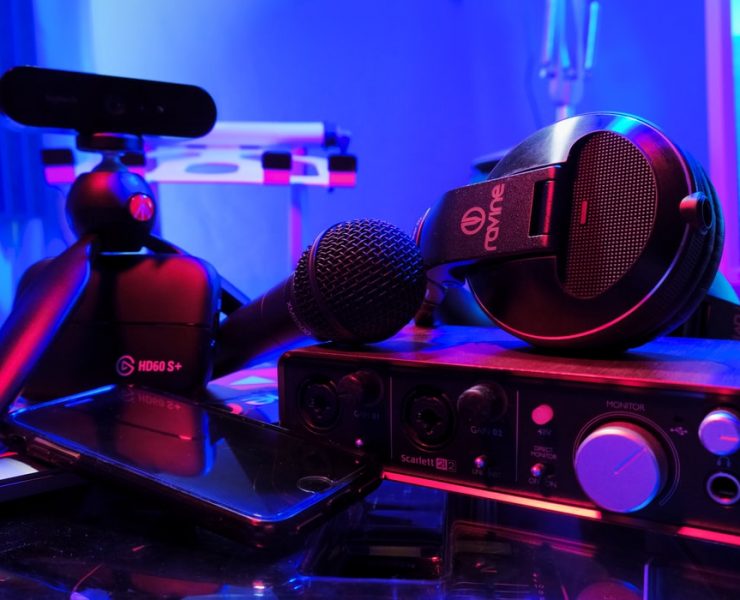 4. Create Playlists
This is a little-known but effective strategy, as YouTube playlists will help with engagement. Playlists work so well because they autoplay content, so when a person is watching a video and then another one starts, it is easier for them to continue watching.
Also, playlists can help improve search positioning, as you can use specific keywords when naming them.
5. Promote your videos on other platforms
If you have any other social media platform aside from YouTube, like Instagram or Twitter, then we totally recommend you sharing the link to your videos over there. The more people you reach, the better!
6. Optimize your video titles
If you post an amazing video on YouTube, no matter the content, if the title is not catchy, then it will probably not get many views. As we explained in our article about how to write catchy YouTube titles, it is important to take a few aspects into consideration when naming a video like keywords, length and including words such as "how to" or numbers.
Titles will help you to position your video on search results and, of course, to help viewers understand what your video is about. In conclusion, keep titles attractive but descriptive of what the video is about.
7. Interact with your viewers
Just like any other social media platform, YouTube allows users to like videos and leave comments. But unlike Instagram for example, getting that like or comment is even more meaningful on YouTube as people don't tend to do it often.
In order to grow a community, we totally recommend you reply to every single comment left on your videos, even the bad ones! Take the feedback to grow and show your viewers how much you appreciate their comments.
8. Create attractive thumbnail images
An image says more than a thousand words, they say, and on YouTube it sort of works like that too. Just like the title, the thumbnail image—that is, the preview image of your video—is a way to attract more viewers, so keep it fun and intriguing, so users will be motivated to click on it.
Video thumbnails have gone a long way since the early YouTube days, and nowadays, YouTubers put a lot of effort into them. Each content creator has its own aesthetics, but most of them include some kind of graphic design into the thumbnails. This is also helpful to build your online brand, and by being consistent with the design your aesthetic will slowly be recognized by your followers.
9. Interact with other YouTubers
Just like most things in life, YouTube is all about networking. At the end of the day, that's why social media was created, right? So not only put effort into interacting with your viewers, but also with other content creators.
The great thing about social media is that there is room for everyone to grow. So instead of considering other YouTubers as competition, start forming relationships with them and get inspired by what they do right.
Watch videos, leave comments and connect with them as much as you can. Who knows, one day you can even collaborate with others and reach even more audiences!
10. Create high-quality videos
Sounds easy, but with so much content online, it is easy to lose track of what is quality or not. YouTubers have become more and more professional, and the quality of their content, especially when it comes to technical stuff like gear and audio, has reached new levels.
It is not enough with great cameras or high quality microphones, every single step of the process of creating a video needs to match up. From the idea to the recording, to the post-production and the publishing, there are a lot of details to take into consideration.
Thankfully, we not only have tips for you, but also a great deal of royalty free music that will come in handy when editing. Be sure to also check out our sound effects and intros to take your videos to a whole new level. Get ready to get 'em views!