The online landscape is always evolving and the way people consume online content today is quite different to what it was 10 years ago. During the 2016 Mobile World Congress in Barcelona, Mark Zuckerberg made an interesting observation about online users that is clearly evident in the online world today. He pointed out during his keynote speech that majority of the online content that was consumed 10 years ago was in form of text and photographs. He added that online platforms are now gradually shifting to video as a major part of their content disbursement. "I just think that we're going to be in a world a few years from now where the vast majority of the content that people consume online will be video."Zuckerberg said.
Video and and live-streaming offer an unfiltered channel through which content creators can share moments and pass on information in an captivating manner. According to a research study conducted by Cisco, video accounts for close to 70% of all the consumer internet traffic and projections show that this number is expected to rise in the coming years. With video content becoming more popular, content producers who fail to exploit it as a marketing tool will surely miss out on the potential to reach the masses. A study done by Nielsen revealed that well over half of all the sampled marketers believe that video will be a dominant part of their strategies in the coming future.
Large Audience
Video is is virtually peerless when it comes to the number of people it can impact directly and indirectly. A good example is YouTube, which has over one billion unique web visitors every month. A third of Britons watch at least one video online per week which is an audience of over 20 million individuals in UK alone. Content marketers have this large audience at their disposal and all they have to do is create the right content and make sure the right target group has access to it.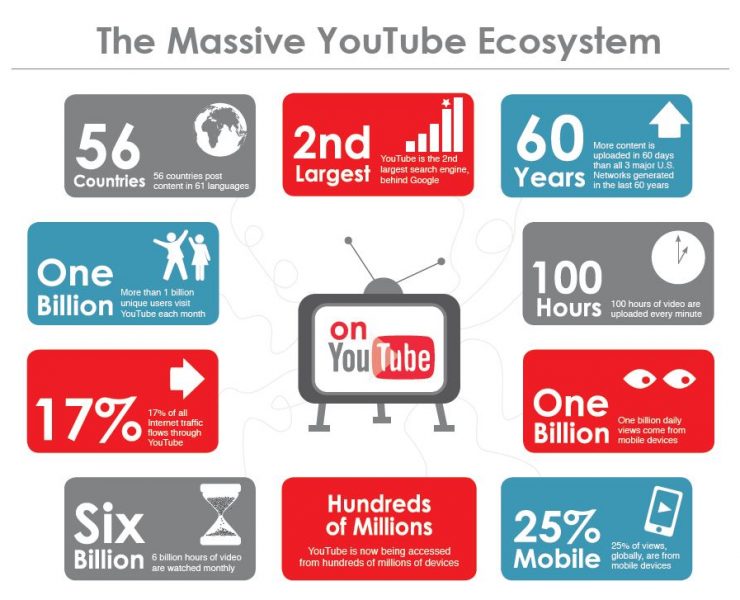 Going Viral
There are plenty of instances when specific videos gain popularity and are shared widely over the internet. Such videos can get millions of views and this is the kind of reach that content marketers require. It is important to engage viewers with such great content that they feel obliged to share with their family and friends. Producing viral videos is a great way of entertaining, creating brand awareness and promoting a commodity or service. Videos are a great because they have a way of engaging viewers through sound and visuals as opposed to just text or graphics.
Easier to Consume Information
The interactive nature of videos make content more personal to viewers and can help in creating an effective call-to-action. We are living in a digital era where individuals have access to large volumes of data. In order to stand out, you need to create interactive, easily digestible information that connects with the target audience. Video is a great form of media because it presents content in an easily comprehensible format that does not require much effort to consume.
Growth of Livestreaming
It was once considered a novel concept that was only accessible to a few but now live streaming is becoming a standard feature especially in social media. At VidCon 2016 live streaming was a hot topic and there were several keynote addresses on the issue. During the event Facebook announced the launch of its co-broadcast and single Facebook Live stream services. YouTube also announced live streaming capability for all its primary app users. There are also other specialized live streaming services live Periscope, Twich, Meerkat, Streamup, Live.me and many more. Content marketers will definitely be looking for ways of leveraging these platforms to market products.
Brands Taking Notice
Big brands are beginning to pay attention to the potential of video in online media especially for younger audiences. It is dawning on them that the most appropriate channel of reaching the teenage and millennial market is by creating immersive digital video content. Brand presence can improve significantly with the right video content and this applies to new players as well as industry giants.
More Platforms
Just as video and live streaming are increasing in popularity, so are platforms that support and promote the content. However, it is important to note that it is not necessarily the platform that matters, rather how the platform is used. If you create poor content, it cannot be enhanced by the popularity of the platform. Therefore, the content creators who understand that content is king are far more likely to be successful in building the future of online media.
Easy to Produce
A while back you needed to allocate a large amount of money for video production because it required specialized equipment that was not easily accessible for ordinary people. Things have changed greatly over the years and now video recording equipment is easily accessible and much more affordable than before. Startups do not need to buy or hire expensive equipment when starting out. It is actually possible to create broadcast-quality content with a decent smartphone camera. Many renowned YouTubers started making videos with their phones and gradually transitioned to professional equipment after making some money. There are also plenty of editing, special effects and audio tools available online for post-production procedures.
Video Will Diversify
In the coming years, online video content is expected to diversify and break free from what it is today. With the proliferation of mobile devices, there will be an increased need for mobile-centric video content. Videos are also expected to be more specialized in order to appeal to specific niche markets. Platforms such as YouTube are projected to have more segmented categories to cater to the sheer amount of content that will be created. After many years of basically lumping video content together there will be multi-chanel networks to cater to various video content preferences. Other niche digital networks will emerge based on models such as Awestruck Network that targets millenial moms and Felicial Day's Geek and Sundry that caters to enthusiasts of geek culture.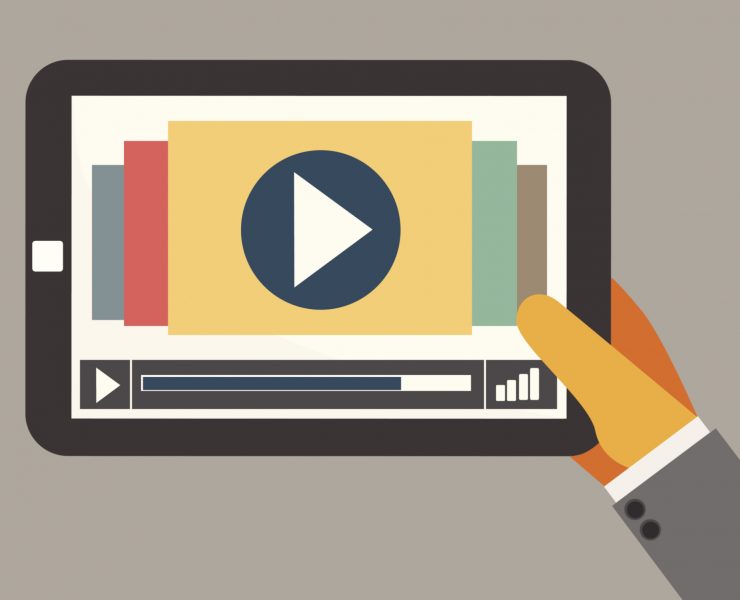 Conventional TV is Shifting
Back in 2016, NBC released the first season of the series Aquarius on its official website and mobile app. This was done in addition to screening the shows on a weekly basis on traditional TV. This is evidence of a gradual acceptance of cyberspace as the next frontier. So in addition to normal web content, a great deal of TV content is being adapted to suit online audiences. This does not necessarily spell doom for conventional television networks but it is proof of the great influence that online video has in today's world.
Digital Advertising
Plenty of advertising dollars are now being allocated to digital content and it is a well known fact that advertisers target platforms where they can get the best reach. A quick spot-check on sites like YouTube will reveal a higher number of advertisements compared to some years back. This is clear evidence of a gradual shift from traditional advertising media platforms. Facebook, for instance, is currently experiencing a sharp increase in advertising revenue and the site's 2016 Q2 report revealed that the impressive figures have largely been attributed to video and live streaming activity. During the launch of the report Facebook CEO Mark Zuckerberg highlighted the fact that he is optimistic that in future video may actually be the core of the social media site.
Social Media Buzz
The social media craze is not yet about to slow down any time soon. However, the landscape is slowly changing with a lot more video content being Incorporated in the sites. According to statistics, Facebook video content has been increasing in the US by over 90% yearly from 2014 to 2015. Internationally, Facebook is seeing an average yearly increase of over 70% in video content. These are high numbers by any standards. It is also worth noting that Facebook recorded an mind-blowing 8 billion daily video views in November 2015; which was almost double the amount of the previous year. Facebook is definitely banking on video to ramp up its revenues and the social media site has taken things a step further by paying publishers, influencers and celebrities to post relevant video. About $50 million has already been paid out to promote the use of videos and the live streaming feature. This kind of investment is an indication that social media stakeholders know where social media content is headed. Other popular platforms such as Instagram and Snapchat are leveraging video content to consolidate their user numbers and attract the right advertisers.
So, How Can Brands Prepare for the Video Revolution?
There is no doubt that people are spending more time consuming video content than ever before. As this trend continues, it is important for brands and content marketers to acknowledge to potential of video and find ways of exploiting this media for maximum gain. So, what are some of the ways they can do this
It is is importance to create creative original content that can appeal directly to your core audience. As mentioned earlier, content is king. It is also important, especially for startups, to try as much as possible not to use copyrighted material without necessary authorization. For instance if you are using footage or background music, ensure that you either use original material or royalty-free media. There are plenty of sites where you can purchase licenses for music and other forms of media in order to use them legally in videos. In addition to the audience appreciating original content, search engines also rank original content higher in the search results.
The power of social media cannot be overlooked in in this digital era. Social media commands an extremely large audience and is possibly the most important online method for showcasing video content online.
Re-Purpose And Adapt Video Content
Re-purposing video content is a way of reaching new audiences while reinforcing your message. There are various ways of doing this, for instance, you could use it as the basis of a new blog post. Combining it with written text and other aspects like infographics could enhance the relevancy of your video while driving much needed traffic to the original video.
Buffer did an experiment to see if it is possible not to create new video content for an entire month and instead just refresh old video content. Surprisingly, at the end of the month there was a 4% increase in organic search traffic. This reinforces the marketing rule that says consumers need to hear a message at least 7 times before they take any action. Therefore, it is possible to re-purpose older videos and adapt them to new channels.
Online video content needs to be optimized accordingly for specific platforms. For instance, some sites have length requirements that need to be adhered to. Sites such as Snapchat, Instagram and Twitter require brief, bite-sized clips while the likes of YouTube, Facebook and LinkedIn are more suited for longer videos.
Studies show that over 70% of bloggers do not share their videos more than 3 times. However, experts say that repetition is important when getting a point across. By posting a video more than once at specific intervals, you can significantly increase your reach. However, it is important to ensure that the videos are relevant.
After posting a video, it is very important to analyze certain metrics such as the number of views, shares and audience engagement. This will help in determining the impact of the content on viewers.