You've probably tuned into a live stream at least once. You also probably critiqued, consciously or subconsciously, the content you were viewing. Maybe the speaker's enthusiasm encouraged you to try something new. Or, maybe they said "um" so many times you had to turn off the stream.
Digital marketing trends have shown that live streaming can be an effective way to grow your brand. However, creating content that is professional and entertaining enough to grip your audience can be difficult. That's why we're offering our top live streaming tips for all types of content creators from newbies to those who have already created dozens of streams.
If you are into articles like this, read more on our blog! We've covered topics such as how to start a YouTube channel, how to choose the prefect background music and so much more! We've also launched a video games collection if you're into video games live streams.
25 Expert Tips to Improve Your Live Streams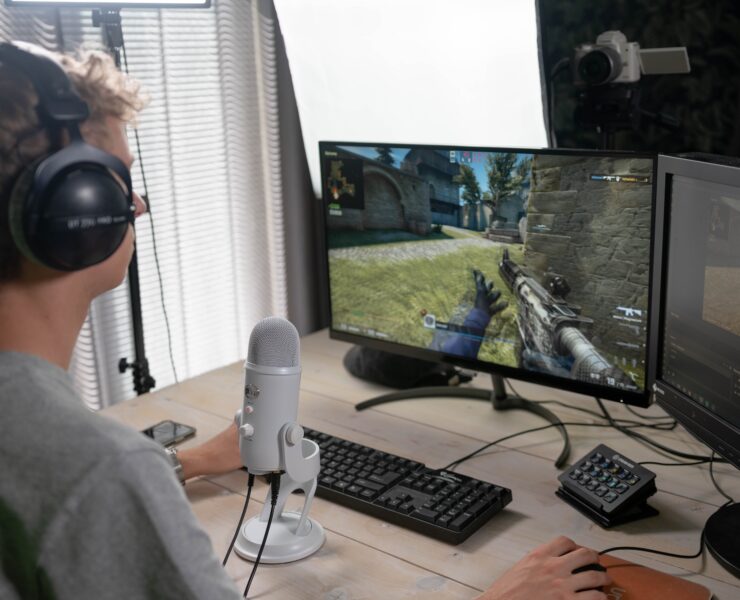 An excellent live stream content creator can make it look easy. This type of content creation isn't as simple as it seems, but you'll quickly get the hang of it with these expert tips in your toolbox.
1. Set a Goal
The first step to creating any kind of online content is to set a defined goal. This step involves creating an overall direction for your content creation, whether it is to sell products, teach a trade, or gain exposure.
A clear goal should also be set for each streaming session. Define what you want to achieve during that session and don't let your stream meander too far off track. Always ensure your live content provides information that is unique and valuable to your viewers.
2. Choose Your Streaming Type
There are several tips to understand and steps to take before you even start streaming. One of these is to choose the type of streaming you plan to do. This will help you prepare professional streams that are clearly planned rather than thrown together while live.
Examples of common streaming types include the following:
Interviews

Education videos

Live gaming

Webinars

Storytelling

Product launches
Watch several types of live streams to determine the type that will work best for reaching your content creation goals.
3. Create A Simple Setup
Most brands can create quality content with a simple setup. More equipment generally means more complications and a higher chance of malfunction during your live stream. A simpler setup means fewer technical difficulties.
4. Select Your Streaming Software
Countless streaming apps are available right now. This can make choosing the best broadcasting software for your stream difficult. OBS Studio is a free streaming program that's incredibly popular. It is stable, high-performance, and can support any streaming platform. Test whichever software you choose thoroughly before putting it to use during a live stream.
5. Choose a Platform
There are many decisions to make before you start streaming, and choosing a platform is another one of them. Some platforms are more ideal for gamers while others are more ideal for musicians, bloggers, and more.
Gamers may prefer platforms like YouTube Live or Twitch while a mommy blogger will likely find more success with Instagram Live or Facebook Live. Assess the type of content you'll be performing and choose the platform that best suits your needs. You may also want to live stream on several platforms simultaneously.
6. Always Have Backup Equipment
Even an extremely simple setup can malfunction from time to time. Always have backup equipment easily accessible, so you can continue your stream when glitches occur. Experts suggest buying at least two of each audio cable and connector you purchase. Advanced content creators should keep a backup computer, camera, and cords nearby.
7. Keep Everything Charged
This seems like an obvious tip, but it can be easy to forget when you're creating live streams consistently. Live streaming drains batteries quickly, so keep backup batteries charged and within reach.
8. Stay Organized
You don't want to panic minutes before a live stream begins due to misplaced cables and equipment. Keep all connectors and cables organized and label your storage boxes.
Create separate areas for audio equipment, video equipment, etc. It's important that you and all of your crew members can find items quickly and easily when needed.
9. Check Your WiFi
It is always recommended that content creators use WiFi for live streams. However, those who use cell service should have hotspots from at least two providers. This can allow you to keep streaming if one provider's service is better in a certain area.
Always do a speed test before beginning your broadcast. Ensure your speed is sufficient for a smooth stream. Close or pause any apps operating in the background. It's essential to understand the quality of your stream when your internet upload speed is optimal and when it's not.
10. Test Your Equipment
Always test your equipment in addition to testing your WiFi connection. Perform a test to ensure all parts of your live streaming system are working properly. Ask a friend for feedback with a live test.
Experts suggest allowing yourself extra time for setting up audio. Audio is one of the most essential parts of every live stream, so you and your crew will need plenty of time to test the acoustics of a room, configure settings, reduce exterior noise, and more.
11. Use Checklists
Checklists are useful for all types of planning, and they can certainly help you plan your live stream. Create checklists for your set up, rehearsal, live stream, and break down. Checking off items as you go will ensure you've covered all the bases for today's show and in preparation for the next one.
12. Stream Regularly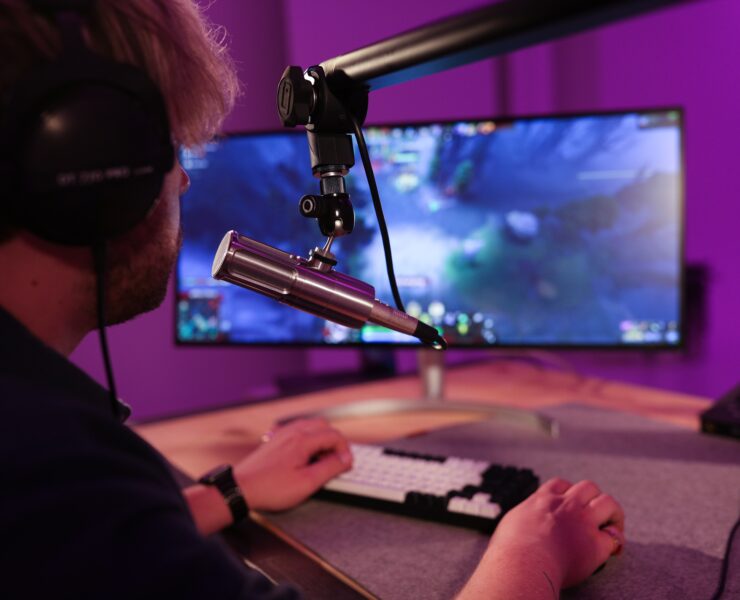 Building a viewer base requires regular live streaming. Set a consistent schedule that is easy for your viewers to remember and always stick to it.
An inconsistent live stream is more likely to fail. Experts suggest announcing on social media the time at which you'll be going live and giving a brief synopsis of what the content will entail.
13. Enlist the Help of a Crew
Popular live streams are a team effort. Enlist the help of a crew for assistance with checking equipment, ensuring setup is complete, and troubleshooting if a mishap occurs. Crew members provide an extra set of eyes and ears to ensure your live stream is as flawless as possible.
14. Record Your Streams
Not everyone interested in your live stream can tune in at the correct time. Record your streams, so those who missed them can watch them later.
The ability to watch recorded streams allows interested viewers to catch up, so they can continue watching future streams without feeling like they missed too much content to continue.
Recording streams also means you can watch your streams again at a later date. This can help you critique your performance and continue to improve.
15. Use On-screen Graphics and Text
Text, overlays, banners, and other stream graphics can make your live stream easier to understand and more engaging.
Social media users tend to have a short attention span, so this text can grab their attention as they're scrolling through feeds. They're more likely to stop if they see text or graphics that appeal to them.
Be careful not to overload your stream with graphics to the point where they distract from your message. Lower-third graphics or text can identify key points and speakers without distracting viewers.
16. Rehearse Every Show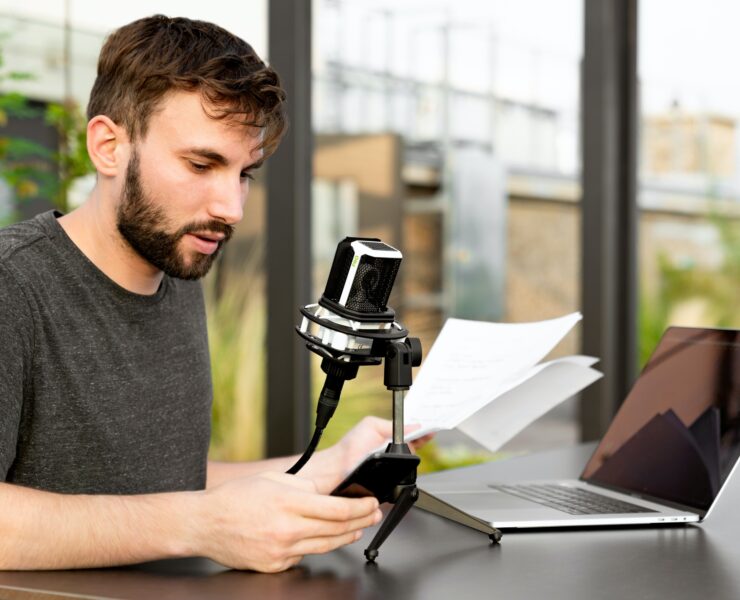 It may sound tedious, but rehearsing every show in full before going live can provide major benefits. You'll be shocked by how often you find glitches or incorrect settings that can be adjusted for a superior stream.
A camera may fall out of focus, or you may realize a portion of your stream is unnecessary and can be removed. A rehearsal will help determine flaws, so you can improve the stream before it even begins.
17. Monitor Your Stream
One of the best ways to view how well your stream is going is to monitor it with an external display. This allows you to watch your stream as though you are one of the viewers and can provide valuable insight into what you're doing right and what needs to be changed.
This job is best performed by a crew member who is not in front of the camera as well.
18. Eyes on the Camera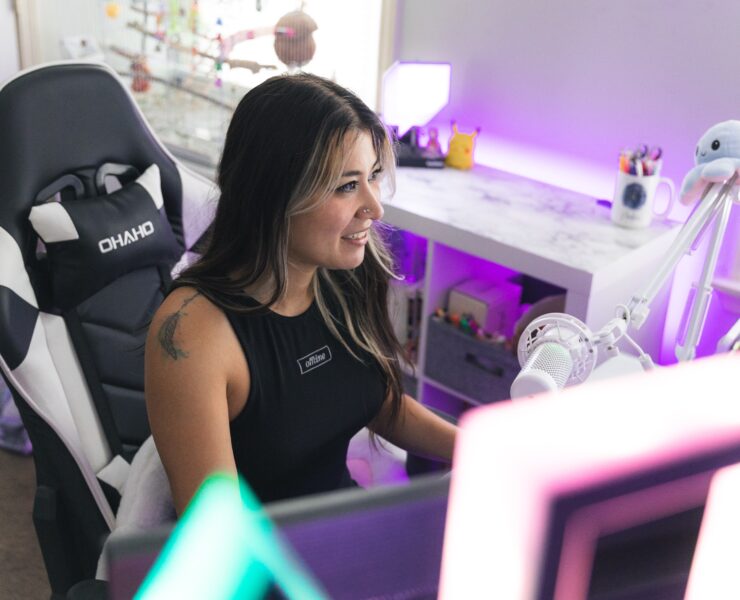 Monitoring your stream may cause your eyes to wander over to the viewer's perspective too often. The urge to stare at the monitor can be difficult to resist, but too much looking in that direction will distract your viewers.
Look directly at the camera as much as possible throughout your stream. This shows your audience that you're professional, focused, and speaking directly to them.
19. Reply to Comments
The act of performing live streams requires multitasking. Comments from your viewers will likely pop up throughout your stream. Respond to them while you're live if possible or as quickly after the show as you can. This immediate interaction will increase viewer engagement, keeping them interested and coming back for more.
Conclude your live stream by asking your viewers to like your content, share it, and subscribe for easier access to future streams. This is an action that is often overlooked, so don't be afraid to emphasize how helpful a like and a share can be.
20. Incorporate Guests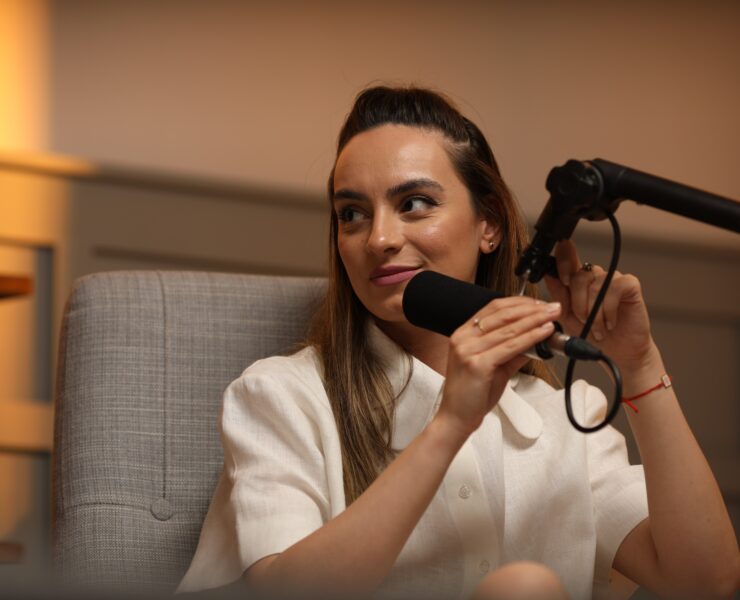 Producing a lot of live streams can make content creation difficult. Vary your streams by interviewing guests or having others host from time to time. These guest speakers can bring fresh perspectives to your content and keep your audience engaged.
Guest speakers also offer opportunities for cross-promotion. Your speakers can promote their content through your live streaming outlet, and they will likely offer you opportunities for cross-promotion in return. It's a marketing win-win.
21. Share Away
You may be live streaming to grow your brand — large or small. Sharing your stream in Facebook groups can expand your viewer base at little or no cost. For instance, you can share your live stream on starting a small business with Facebook groups for entrepreneurs.
Locate groups relevant to your content, inform them of livestream times, and start spreading the word.
22. Create Catchy Titles
Competition is tough in the live streaming realm. Everything about your live stream needs to be engaging, or your competition may acquire your viewers.
A catchy title is the first thing potential viewers see, and it's what could lure them into your live stream rather than somebody else's.
23. It Doesn't Have to Be Perfect
Many of these tips may lead you to the impression your live stream needs to be 100-percent perfect to be successful. That's not the case. Viewers understand they are watching a live stream and can often find humor in small mistakes.
Striving for perfection for all streams can also kill your crew's morale. Provide feedback for improvement when possible and trust your crew members to do their best. A positive live streaming environment is one that's more enjoyable for everyone, including the audience.
24. Use Offline Graphics and Music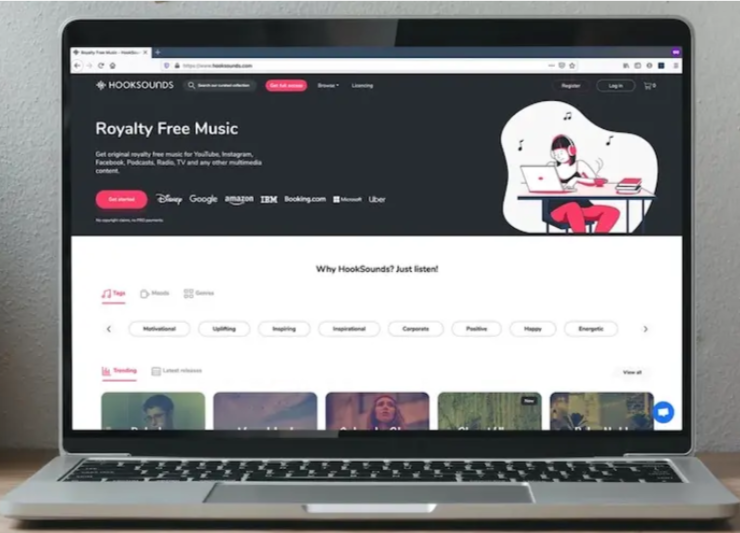 The more streams you create, the more advanced they will become. A more advanced feature that can engage your audience and provide a more professional look is to use offline graphics. These graphics will be displayed before your stream, during breaks, and after the stream. They may inform your viewers of key points, when your next stream will take place, or your brand's contact information.
Music and sound effects can also make streams more engaging. HookSounds provides high-quality, royalty-free music that's ideal for live streams, recorded videos, and more.
25. Keep It Fun
Nobody likes an overly serious or dull live stream. In fact, mishaps can make live streams more entertaining and fun for your viewers. Seeing your true personality, and that you are in fact human, can help them connect with your brand.
Show your audience that you're excited to share your brand or expertise with them. This enthusiasm is what will keep them returning at all of your scheduled broadcasting times to see what other expertise you have in store.
It's Time to Go Live
Live streaming is quickly becoming one of the most popular, effective, and affordable ways to market brands, products, and more to large audiences. Plan wisely, create unique content, accept feedback, and continue to advance with every live stream you broadcast. You'll quickly be on your way to creating a successful stream that inspires your viewers and keeps them coming back for more.