Twitch has become hugely popular, and many content creators have turned to this platform to make a career out of it. It's incredibly entertaining to watch live streams and, apart from that, you can earn money too. Isn't that amazing? In this article, we will talk about how to become a twitch streamer and give you a few tips to do so!
What is Twitch and What Does it Take to Become a Professional Streamer?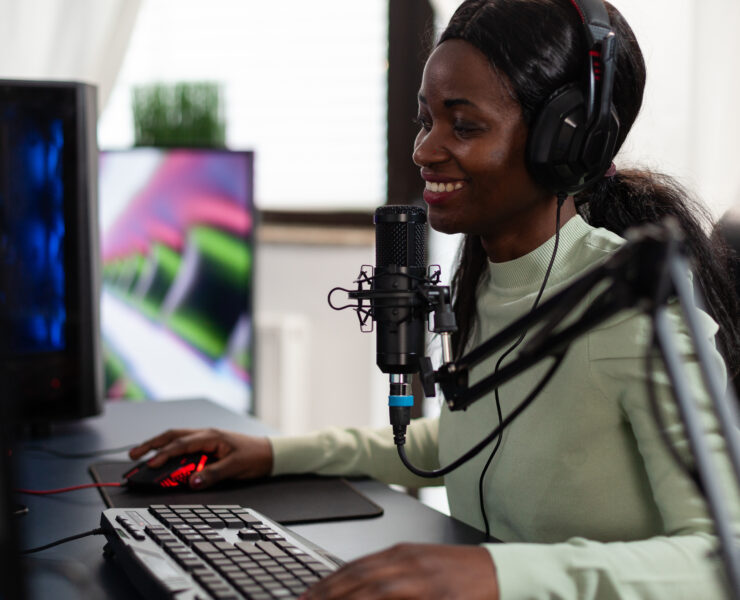 Twitch is an online streaming platform that allows gamers or any other person to broadcast their game sessions/content live. It has become increasingly popular over the years, and more people are looking to make a career out of it.
But what does it take to become a professional streamer? To be successful on Twitch, you need to have a good understanding of the platform and its audience. You also need to have the right equipment and know-how for streaming your game sessions live.
In addition, you also need to have good interpersonal skills and be able to interact with your viewers in order to build an audience. Lastly, you will need dedication and hard work in order for your streams to become profitable enough for you to make a living off them. It's not easy, but it's worth it!
Create a Twitch Account
This is very important and a simple step. You can either do it on your computer or via the app, which of course you need to download first. However, we advise you to start on your computer as if you want to broadcast you won't be able to do it without enabling the two-factor authentication, and you can't do so on mobile devices.
Creating an account only takes minutes and you are ready to start! The form to sign in may look something like: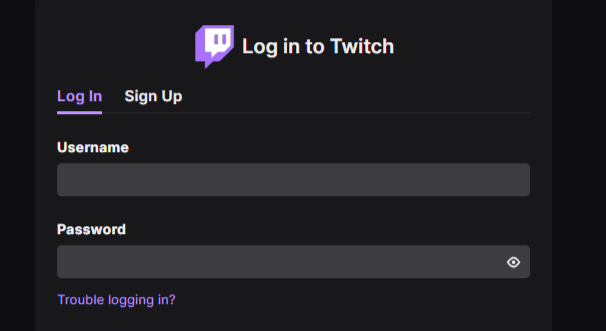 Streaming Software & Streaming Equipment
Streaming software has become an integral part of the streaming experience. It allows streamers to broadcast their streams, capture and edit their videos, and more. With the right streaming software and setup, you can easily start streaming on Twitch or other popular platforms.
You'll need to download your streaming software, which is required if you want to be successful on this platform. You can download Twitch Studio very simply from your creator dashboard once you've created your Twitch account.
About your equipment, this is not necessary if you are just starting up. But if you want to dedicate more time to streaming, you can get some more professional equipment such as a microphone, a good camera and a ring lamp.
Tips & Strategies On How To Generate Viewership & Grow an Audience
Viewership and audience go hand in hand, so if you're looking to generate more views and grow your audience on Twitch, there are a few things you should do:
Stream a popular game

Improve the aesthetics of your stream

Be aware of the competition

Talk during your stream

Develop your branding and your name

Set a schedule and a content calendar

Do not stream at peak times

Interact with your viewers
We've also created an article on how to make your streams better!
How To Monetize Your Twitch Channel & Start Earning Money From Streaming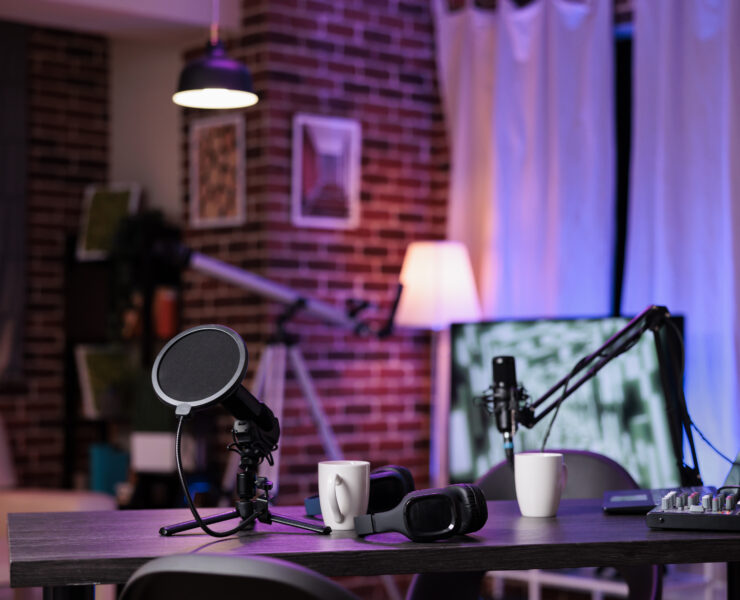 Twitch is an excellent platform for you to monetize your gaming skills and engage with your fans. With the right strategies, you can start earning money on Twitch as a gamer. Besides, you don't need a huge following to start earning money on Twitch.
Twitch offers several ways to monetize your stream such as subscriptions, donations, sponsorships, and affiliate marketing. You can also take advantage of the Twitch Partner Program, which allows you to earn revenue from ads on your channel. Additionally, there are other platforms where you can sell merchandise related to your channel or stream game-related products and services.
We've talked in depth about monetizing on Twitch on this article!
How to musicalize your content on Twitch
Background music has become a key element for streams. Music helps the audience connect to the content, and sets the mood for the stream. Some twitch streamers go for long hours uninterrupted, and music is an amazing way to keep the viewers entertained, but it has to be the right music, otherwise, it will have the contrary effect.
Consider using royalty free music on your streams, so you don't have to worry about any copyright issues. Choose HookSounds, why? Just listen.
We hope this brief guide has given you enough information about how to become a twitch streamer and how to monetize your content. If you liked our article, you can read more on our blog.