How to start a YouTube channel
If you are thinking of starting a YouTube channel, you came to the right place. You may know the basics – like creating a YouTube account – but there are many other details, from the look of the channel to including the perfect royalty-free music on your videos, that you need to know before uploading your first video.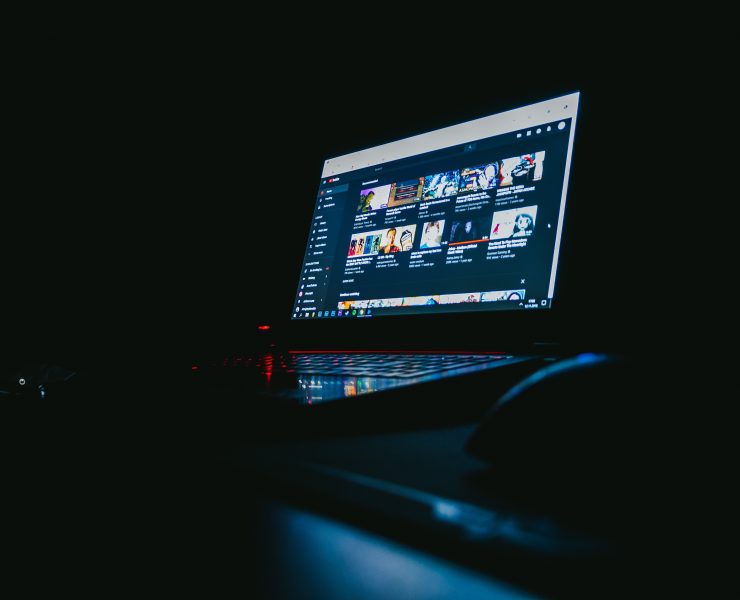 Once you have created your business account on YouTube, you will have to complete your profile – and this involves way more than your name. Just like any other social media, YouTube has its own aesthetic, so you will need to design an eye-catchy page header, a logo, and of course a memorable name for the channel – all while maintaining a cohesive style.
So how to find the right aesthetics for you? It's all about knowing your audience, which leads us to the next question: what type of content should you publish? And the answer again is: you have to know what your audience likes. Just like in any other business, creating successful YouTube content is a balance between sharing topics you like and listening to what people want to hear about (aka what gives you more views). So before you start posting we recommend you do a list of themes and topics for your channel and then start thinking about how diverse it could be and, most importantly, if there is an audience to it. Once you do that, try to investigate as much as you can about them, in order to create content that they will be drawn to click on.
Now that you have your list of topics, it's time to select a theme for your first video. Be sure to make a striking entrance, so whatever you choose to talk about, make it entertaining! Here is where editing plays a huge part and music will be your ally. You will want to engage your audience so they can watch the video for as long as possible, and let's admit it: a video without music can be quite boring (doesn't that apply to most things though?). From the intro – something you will want to make consistent throughout your videos – to the background, music will help you set the tone. Oh and don't forget to make it royalty-free! Be sure to check out our library to find the right tune for every minute of your videos and avoid getting copyrighted.
Ok, back to YouTube, now it is time to upload your first video. Drum rolls please. YouTube will guide you pretty easily through this process in which you will have to add basic info such as a title, a description and a miniature image (you should design that too to make it appealing). Keep in mind that YouTube, a Google-owned company, works as a search engine so be sure to add keywords that can help you rank higher.
And finally, be patient and consistent. No one became a YouTuber star overnight (ok, maybe someone has), so you will have to work on it on a daily basis. Planning, recording and interacting with your audience will take time, but little by little you will grow your subscribers and your ranking. So keep calm, we got you covered on the music side, you just concentrate on the rest.
Featured